Lightning strike causes major damage at city store
Updated: Oct 25, 2021 04:32 PM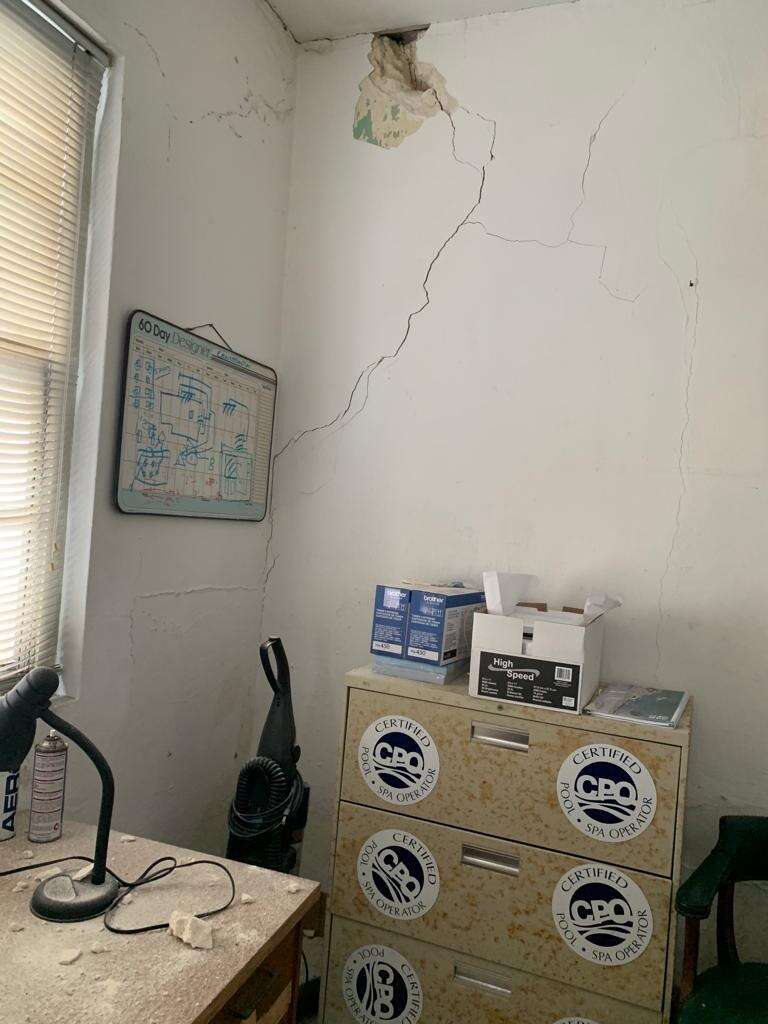 The owner of a store struck by lightning said last night he was grateful that no one was injured when the building was hit by a bolt from the blue at the weekend.
Jock Stewart, the owner of Pool & Spa House on King Street in Hamilton, added that the building had suffered serious damage but it could have been much worse.
Mr Stewart said: "I feel very grateful that no one was injured or that building didn't catch on fire – we got off pretty easily.
"It's not good what happened but I am thankful everyone is OK.
"We lost computers and printers but were able to open up on Saturday and even did quite a lot of business – we will be open as usual on Monday."
Mr Stewart was speaking after chunks of the roof rained on to the road after part of the building was sheared off in the early hours of Saturday.
Electronic equipment inside was also burnt out.
Gilbert Tucker, the owner of the building, said the lightning had cracked the structure in several places.
He added: "I feel very sorry for Jock – there is nothing worse than going to work and finding your roof on the street."
Belco assessed the building on Saturday morning but Mr Tucker said electricity in the building was still "sporadic".
He said it was too early to know the cost of the damage but added that he had comprehensive coverage.
Mr Tucker thanked insurance firm Freisenbruch-Meyer for showing up "expeditiously" on the morning of the strike to assess the damage.
Electrical and construction damage will now be assessed.
The thunderstorm rattled the island on last Friday night and Saturday morning.
Mr Tucker said the building, which had never been struck before, was surrounded by taller structures that appeared to have escaped damage.
He added: "The building has been there since Noah's Ark, and this is the first time we've had to make a major claim.
"It's unbelievable. I can see the mystery and the humour of it – there's the big red cranes on the dock, the Swan building, the big Seventh-Day Adventist Church up the hill, and there's the fire station.
"None of them got hit and yet we're right in the middle and we got struck.
"It's all along the front edge and part of the roof, and it cracked the building in a couple of places."
He said he was grateful that pool chemicals in the building did not seem to have been hit.
He added that construction workers had been at the scene to cover up the front of the building and had temporarily filled the cracks with cement to protect stock if it rained.
In August, Sandys residents Lorna and Paul Singh described how their house was struck by lightning.