Two flights cancelled, several delayed due to strong winds
Created: Feb 07, 2023 11:01 AM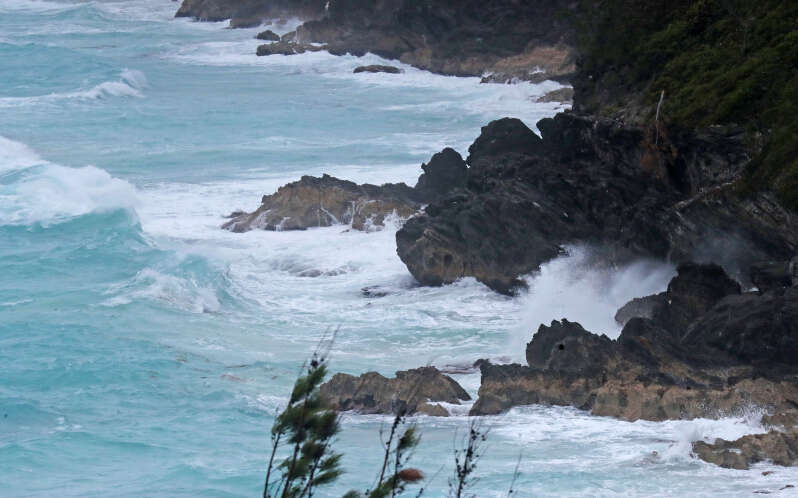 Severe weather swept the island with high seas and a warning of hurricane force gusts for the second time in weeks yesterday.
According to Skyport, operator of LF Wade International Airport, American Airlines flight 1289 from New York JFK cancelled, along with Delta Air Lines flight from Atlanta.
Other flights, including the British Airways and AA's Miami flight, were delayed by the weather.
A large system described by the US National Weather Service as "hurricane force low pressure" churned to Bermuda's distant northwest, driving a powerful cold front over the island.
The Bermuda Weather Service, which issued a severe weather advisory early in the day, warned of "some gusts reaching storm force to hurricane force" along with bouts of heavy rain.
Figures on rainfall and wind speeds were not available last night from BWS because the system was still continuing to push east.
Outages reported by Belco were scattered around the island, topping 1,700 in late afternoon and dropping below 200 near evening. There were none as of 7.45pm.
Green and Blue ferry routes got suspended by the Department of Marine and Ports, but the Pink route continued running.
Weather conditions were forecast to brighten today, with strong northwesterly winds predicted to ease to moderate by the evening.