Author's insights into enjoying raw foods
Created: Jul 15, 2015 08:00 AM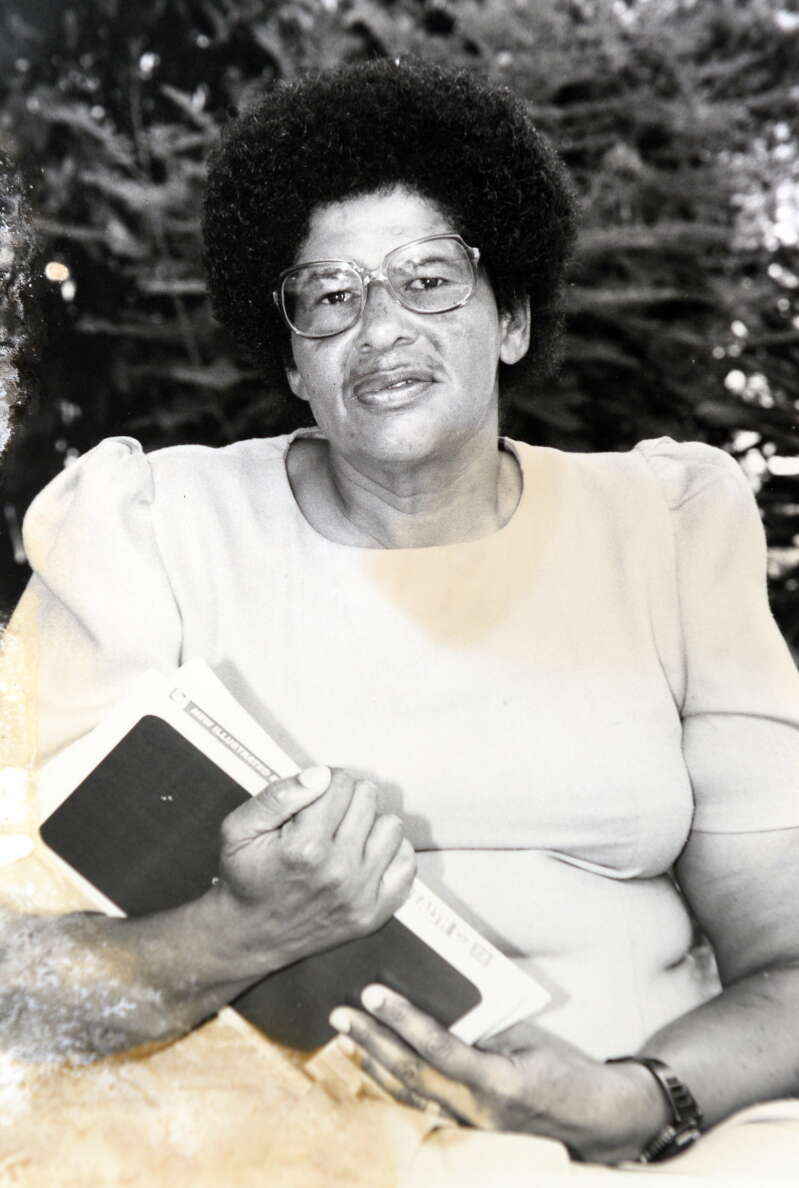 Wander Hodgson's poor health had turned her into a walking time bomb.
She'd survived a bout with breast cancer but was diabetic and overweight; at her heaviest, she weighed 400lbs.
In her early 40s, she decided to do something about it.
"I was tired of being really heavy, sick of being overweight and knew something had to change," the 65-year-old said.
"I was a compulsive eater because of some sexual abuse I had been through as a young girl. I used to hide the food under the bed and in the fridge and things like that.
"On my way home from work I used to stop and buy a pack of six cream puffs and eat the whole thing or eat an entire chocolate bar in one sitting. I used to make pies and cakes and just got bigger and bigger until one day I said I'm tired of this. I have to do something to improve myself."
With the help of a natural diet, exercise and therapy she lost a total of 230lbs.
She also got serious about her studies. In 2002, she got a master's degree in nutrition from Alabama Agricultural and Mechanical University; a doctorate of naturopathy from the International Institute of Original Medicine in Virginia came two years ago.
She put her degrees to use to complete her first book — a collection of her favourite raw and healthy recipes called Wanderous Blessings of Raw Foods.
It was inspired by a woman she helped early on in her naturopathy career.
"I used to run a health centre in Huntsville, Alabama. I was a medical missionary that taught people about health," Ms Hodgson said.
"I rented a big house and the clients used to come and stay with me. One of those was a woman who used to have cancer. I gave her all raw foods and she overcame it.
"She was the one who first asked me to write my recipes down in a book, back in 2002 and 2003."
Ms Hodgson credits her natural lifestyle with saving her from two consecutive strokes she suffered in March.
"If it weren't for my diet I wouldn't be in such a good condition as I am now," she said.
"I had just finished up teaching at Clearwater Middle School last year and as soon as that happened I had an atrial fibrillation that caused the strokes.
"Apparently it's genetic. I thought that because I was such a good eater nothing could happen to me, but you can't ever think that.
"I couldn't walk very much at first, but things improved a lot after going to speech and physical therapy. Now I'm able to drive again and because of my healthy lifestyle I recovered very fast. I go walking every morning and go on the beach and go to Horseshoe Bay to go swimming."
Ms Hodgson believes that others can benefit from giving up sweets and processed foods as well.
"That's why I came back to Bermuda," she said. "I felt that people here were suffering from so many diseases like diabetes. I myself was diagnosed with diabetes in 1987 and my father died from the disease.
"I believe that you can prevent yourself from getting so many diseases if you just change your lifestyle."
She said there's a lot of people eating genetically modified foods who don't even know what they're putting into their systems.
"Sometimes I go to the store and watch people fill up their baskets and my heart hurts because they don't read the labels and just pick up whatever they feel," she said.
"They are literally taking in poison and that's why we're so sick. We are eating the chips, chocolates and all these things that are killing us.
"I personally wrote this book from my heart and my own experience to say, 'You can overcome anything in life if you want to'. I don't care how good the food is if it's not good for you then don't eat it.
"In my personal struggle I had to ask God for help to overcome my addiction to eating because I was terrible. I was in and out of the hospital, sick because of my diet. I had kidney and liver problems. But as soon as I changed my diet everything began to get better."
Ms Hodgson's book will be available at the Adventist Book Centre, Brown & Co, Bermuda Bookstore, Better Health and the Metaphysical Book Store for $15.
She'll sign copies of it at the Bermuda National Library on Queen Street, tomorrow from 11am until 2pm.