Join me outside, says therapist to women after health scare
Updated: Jan 13, 2023 08:58 AM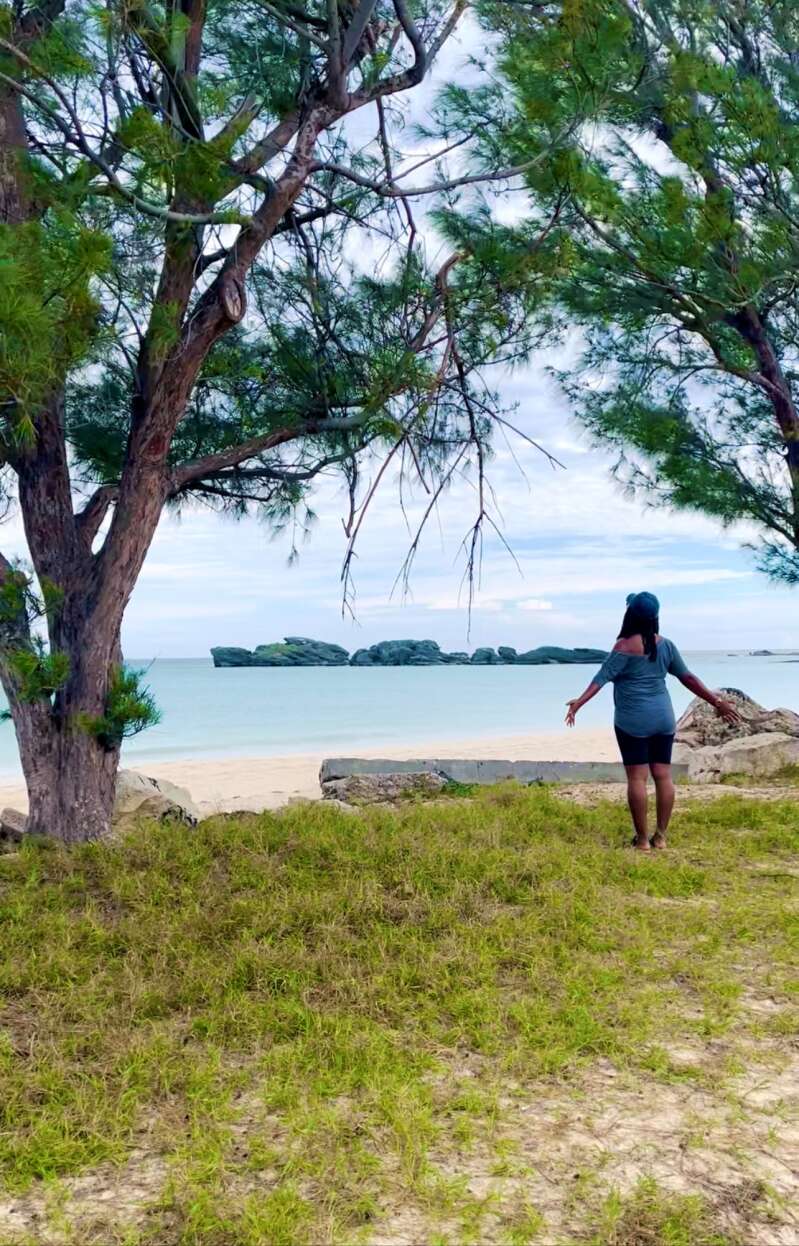 Alisha Mecene knows first-hand the benefit of getting outside and moving.
It helped her as she recovered from a high-risk pregnancy that left her unable to walk without pain. It also inspired her to create Emotional Wellness Boutique, a place for women and teenage girls to improve their overall wellbeing.
The psychotherapist has now created a walking and running club so that women "of all walks of life, all fitness levels, all ages" can experience similar success.
Moving Towards Emotional Wellness is "a series of five monthly, stroller-friendly, outdoor adventures, geared around activating radical self-care in women".
The scheme is "therapist-curated", a space for "women to move, connect and develop emotional wellness tools along the way".
"For over 15 years I've dedicated my practice and my life to supporting women in accomplishing their therapeutic goals," said Mrs Mecene, who offers "non-judgmental, down-to-earth" therapy to women and girls from the age of 14 and is also a public speaker and writer. "This club is just a continuation of that commitment to championing women."
The club launches next month. Women can come on their own, with girlfriends or family members, or as part of a work, community or church group.
Each month will have a new topic; February's is self-love and self-prioritisation.
"This is not group therapy and it's not individual therapy. It's not a fitness class and I'm not a personal trainer. It's a therapist-curated space for women to move, to connect and to enhance their emotional wellness tools along the way," Mrs Mecene said.
Participants will be given "monthly therapeutic content" such as emotional wellness tips, calming and invigorating affirmations and practical activities.
Free postpartum help on offer
Psychotherapist Alisha Mecene is the first Bermuda-based co-ordinator of Postpartum International.
The organisation provides therapeutic training and free support to women all around the world via www.postpartum.net.
On offer is help on everything from perinatal mood and anxiety disorders to fertility challenges post abortion. There are also cultural and issue-specific chats.
"While this doesn't replace a relationship with a professional therapist, it can provide them with a safe place to share their feelings and hear the trials and triumphs from other women to reinforce that they're not alone," Mrs Mecene said.
"They cover a wide variety of topics from perinatal mood and anxiety disorders such as post-partum depression, anxiety, birth traumas, support for pregnancy and infant loss and fertility challenges post-abortion.
"They even have culturally specific groups – Black moms, Latinx moms and South Asian moms; groups for Spanish speakers, dads, NICU parents, special needs and medically fragile parents. Their offerings are quite robust and comprehensive and I just really want parents to have access to these free online resources that are available to them."
"Sometimes people think of therapeutic tools as things that you access when you're only in crisis," the therapist said. "But therapy and therapeutic and emotional wellness tools are also for maintenance. It's how we're able to move through our everyday life experiences and to find the optimal level of functioning and living and thriving."
Each path will be a surprise for participants, curated by Mrs Mecene through her own walks with and without her one-year-old twins.
Medical professionals in North America have shown evidence of the benefit of such activity and are now giving "park prescriptions" to patients, she added.
"As a society we have largely become really reliant on technology. We're spending so much time indoors; we're sedentary. Evidence shows that simply being in nature has benefits for our mental health – it decreases stress, improves concentration, enhances mood."
It is a very personal cause for Mrs Mecene who discovered during a routine check-up that her pregnancy was "high-risk". She and her husband flew the next day to Boston, where they stayed until their twin daughters were born.
"As you can imagine, when you're in bed for over 100 days, when you're hospitalised for a prolonged period of time, your body goes through a lot of shutting down with certain muscles. And so having to literally learn how to walk again without immobilising pain was a part of my personal journey, which is why being on the trail has been so restorative for me.
"So it's personal for me. The trail is really where I rehabilitated, where I witnessed my innate resilience and I connected with God on the heels of that experience."
The club is open to anyone as long as they have medical clearance to engage in "normative levels of exercise and they can walk without assistance".
"The selected adventure trails are both panoramic and stroller-friendly. They can bring their children if they desire or if they want a moment, they can leave them with someone else," Mrs Mecene said.
"Again, it's through my own personal experience. I've been carrying these girls in the stroller, walking through different trails. And so it is possible to exercise and take your kids along with you."
Women who sign up can walk or run the route, which will have three levels of intensity.
"They are invited to move however feels authentic and natural to them – whether they want to move in silence with headphones on, whether they want to talk about the reflection prompts that are provided with the other women that are walking or are running alongside them, or if they just want to be contemplative and reflect on the content on their own. There are truly no shoulds or expectations."
The first meeting of Moving Towards Emotional Wellness will take place on Saturday, February 25 at 3.30pm rain, blow or shine. The club will meet monthly through June. Admission is $100 for all five "outdoor adventures".
To sponsor a participant send an e-mail: emotionalwellnessboutique@gmail.com. For more information on Emotional Wellness Boutique, visit www.emotionalwellnessboutique.com. Follow Emotional Wellness Boutique on Instagram and Facebook