Far away from home, Nina shuts her eyes and pictures Bermuda
Created: Jan 19, 2023 07:55 AM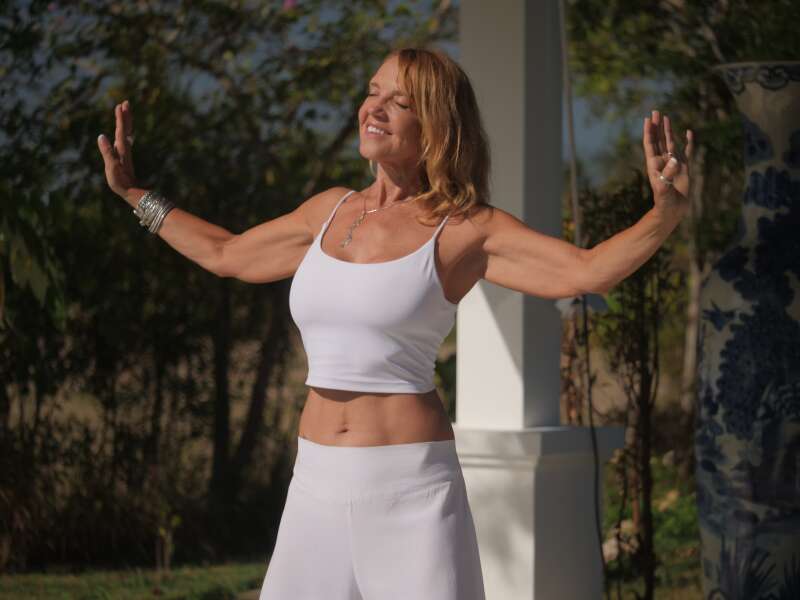 I am away from my home, beloved Bermuda.
I am far away, studying and teaching Chi Gong in Thailand's remote northern mountains.
I walk through the early morning mist in a land of dragons and golden temples and mountains so wild there are no trails. Aromatic smoke winds down from high forests where they are burning the leaves to uncover hidden mushrooms. Strange birds call from the deep shadows and the sun is a pale red wafer emerging from the still glitter of flooded rice fields.
I could not be farther from Bermuda, yet every morning I am there.
I enter a grassy glade where there is an open-air pavilion and I begin the practice of Shibashi. I follow the 18 movements of my teacher, fluid and graceful in the soft morning light.
As I do each stylised form, I picture a place in Bermuda that is dear to my heart and, with my eyes closed, I am home.
Here are some of their names:
"Dancing with Rainbows, Playing with Waves, Spreading Your Wings, Gazing at the Moon …"
I will briefly describe one sequence called "Separating the Clouds". When I practise it, I think of the magnificent summer puffy clouds in Bermuda sailing past the South Shore.
"Imagine you are parting clouds with your hands. Breathe in as you scoop your hands in front of your body, crossing them at the wrists. Slowly raise your arms above your head, breathe out as you sink down and bring your hands down to your sides."
Most people know something about yoga and how difficult it is to learn, especially as we get older.
Shibashi is different; everyone can do it! It is easy and requires no uncomfortable poses, no painful stretching. It is a blend of two ancient practices: Tai Chi and Chi Gong.
It was created in 1979 at Shanghai University and is immensely popular in China, Southeast Asia and Europe. It combines simple, graceful movements with breathing and visualisation. Shibashi means 18 movements.
In my case, I visualise Bermuda but you can think of anywhere you like. It does not matter how old you are or what kind of shape you are in; this is a calming, pleasant kind of exercise and you will feel better in both your body and mind.
Shibashi is the opposite of the "no pain, no gain" mentality that dominates sports and workouts these days. Will you get washboard abs, or bigger biceps? Absolutely not!
You will feel calm, centred, relaxed, and your body will get the kind of workout that just makes you feel good all over.
It's my goal to bring Shibashi with its gentle exercises to the Bermuda public.
I can see a big circle of us "Dancing with Rainbows"! We will try it for fun, longevity, vitality and good health!
Nina London is the founder of Mermaid Wellness Centre for Women, a certified Chi Gong and Laughter Yoga teacher. Her mission is to support and inspire mature women to make positive changes in their bodies and mind. Contact her at www.mermaidwellness.com and on Instagram: mermaid_wellness