Help the environment by keeping Bermuda beautiful
Updated: Mar 01, 2018 08:45 AM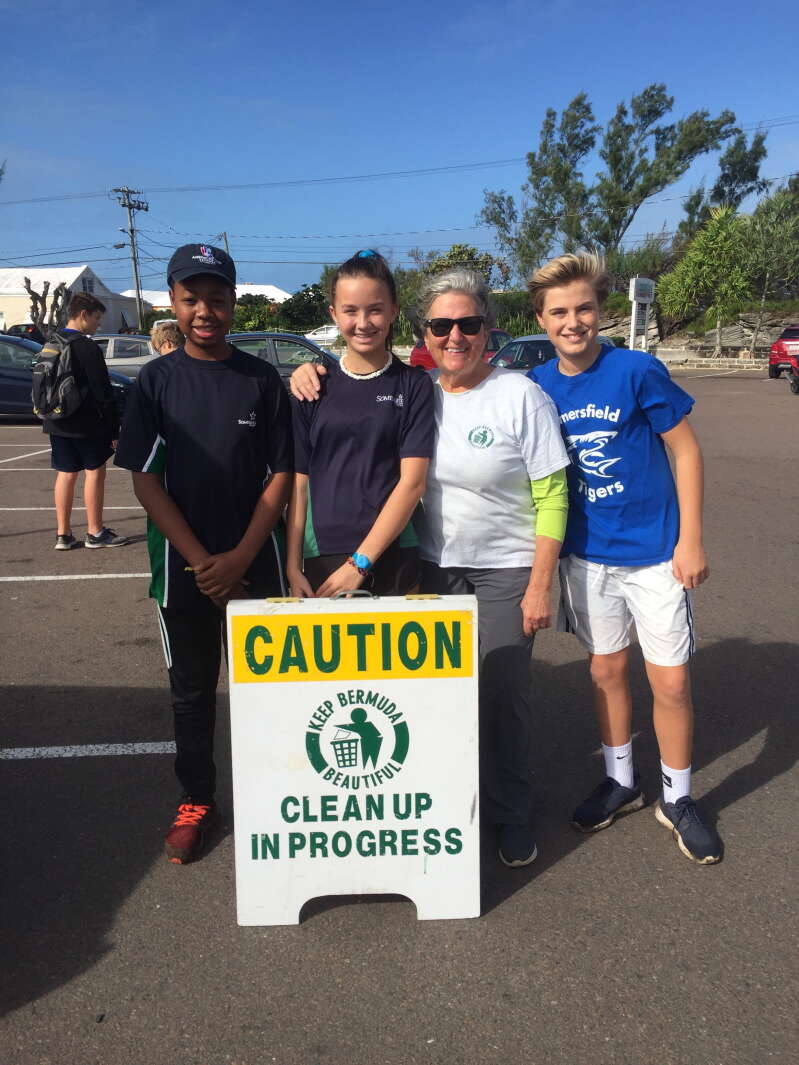 The Waves of Gratitude team went to a Keep Bermuda Beautiful clean-up near Shelly Bay Plaza to see what the experience was like.
Gregg Mwangi said: "It was our first time doing this so we didn't know what to expect. I has a better time than I expected; I never knew picking up trash could be so fun. It felt really good to know that we've collectively made a positive impact on the environment."
After the clean up, Waves of Gratitude interviewed the organiser, Anne Hyde
1. What is your name and role at the charity?
My name is Anne Hyde and I am the executive director for Keep Bermuda Beautiful.
2. What inspires you to volunteer at this charity?
Even though I'm technically not a volunteer, I do go above and beyond what I get paid for, so in that sense I do volunteer. One of the things I do is encouraging people to volunteer at the charity.
3. What is the goal of this charity and why does it matter for Bermuda?
Our mission is to engage individuals to take greater responsibility in cleaning up and reducing littering in Bermuda.
4. What's your most memorable experience?
One time, we got completely rained out while we were at Shelly Bay and we had this tiny tent that really didn't keep up dry. So, we got completely soaked and we ended up throwing buckets of water on each other, it was really fun.
5. How can students/children get involved?
It's easy to join KBB, you don't need any experience. You can go on to our website www.kbb.bm and see our schedule of monthly cleanups and join in.