Historic AME conference ends on a high
Updated: Mar 17, 2012 08:35 AM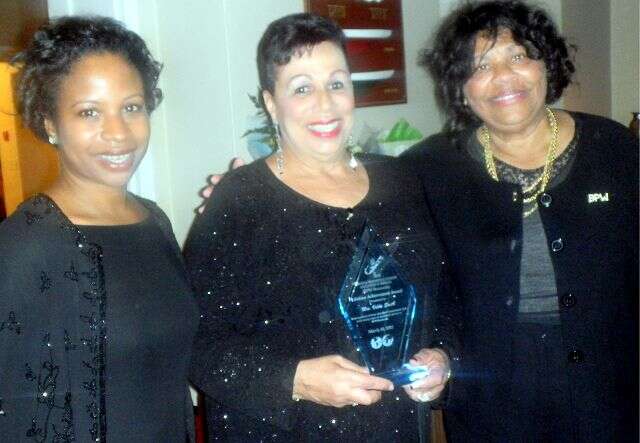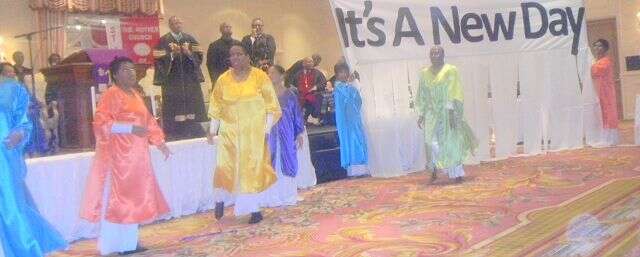 The 126th Session of the Bermuda Annual Conference of the AME Church ended last Sunday on a spiritual high. And it has been entered in the records as being historic by virtue of the fact that it was the first ever presided over by a female bishop, the Rt Rev Carolyn Tyler-Guidry, and the host Presiding Elder being another dynamic trail-blazer, the Rev Betty Furbert-Woolridge.
The Presiding Prelate of the 1st Episcopal District of the far-flung AME Denomination is Rt Rev Richard F. Norris. The District embraces Bermuda, New Jersey, New England, Delaware, Western New York and Philadelphia. Since heading this District Bishop Norris has used the Bermuda Annual Conference as the launching pad for each of the six other annual conferences.
When Bishop Norris, confronting some medical challenges, asked Bishop Tyler-Guidry to stand in for him, she had no hesiation in accepting. She confessed to having a warm spot in her trail-blazing heart for Bermudians, as it was Bishop Vinton R. Anderson, the Bermudian-born AME's 92nd bishop who in 1994 appointed her the first female Presiding Elder in the First Episcopal District that he headed. She went on to become the AME's second female bishop in July 2004.
Seat of the Bermuda Conference was the Fairmont Southampton. Delegates and members of the 11 Bermuda Churches were captivated and inspired from start to finish by Bishop Tyler-Guidry's wholly down-to-earth persona, quick wit, sharp administrative style, spirited singing and preaching.
Widowed in 2007, mother of six children and a great grandmother of two, Bishop Tyler-Guidry, doing things in her own way, said humorously she knew word would get back to Bishop Cousins that the conference had been closed "with no dignity". However, she would be leaving Bermuda having two new words added to her vocabulary: 'gregarious' and 'erudite' that had been ascribed to her in different reports.
The conference adopted reports from the Committee on Special Resolutions, addressing several community issues of concern to the Church; and embracing reports of the Social Action, State of the Church and State of the Country Committees. Those reports had been deliberated upon earlier in the conference with the view of the AME Church becoming a more relevant influence in Bermuda.
Ministers of all 11 churches were reappointed for the ensuing conference year; as well as various conference officers.