Olympic medal-winner Clarence Hill featured in documentary on Bermuda boxing
Updated: Jun 04, 2021 05:49 PM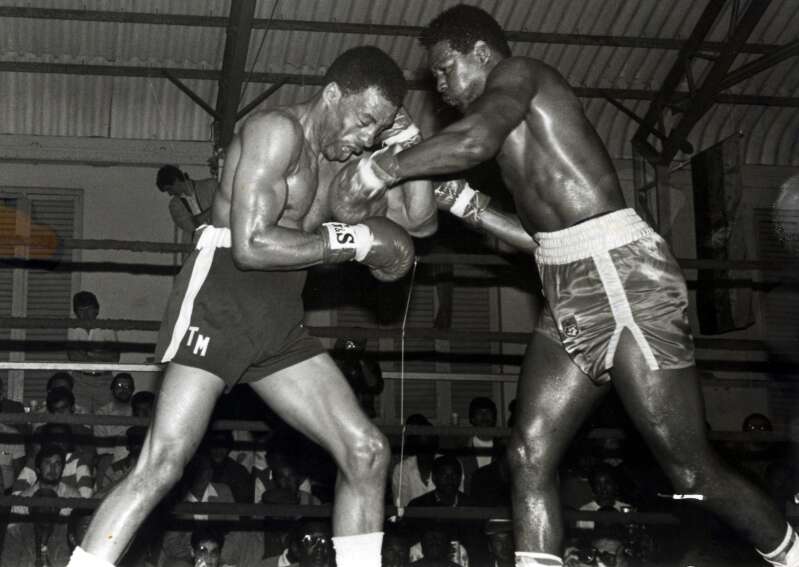 Clarence Hill, Bermuda's only Olympic medal-winner, is among those featured in a documentary that airs today highlighting the island's boxing legacy.
The southpaw-punching heavyweight put Bermuda boxing on the map after winning the bronze medal at the 1976 Olympics in Montreal.
"I'm all for boxing in Bermuda, I'm all for programmes and all for the Bermuda Olympic Association doing something concerning boxing in Bermuda because we have a lot of talent here," Hill told The Royal Gazette.
The Olympic Channel released the trailer to the documentary Nuffin For Nuffin, which took years in the making, on Wednesday night.
The film, produced by the British agency Outsider, is a tribute to those who have paved the way for the present generation of local boxers, while its title pays homage to esteemed trainer the late Allan "Forty" Rego.
It highlights Bermuda's rich boxing legacy, triumphs and struggles while introducing the next generation and their ambitions on the international stage.
"We are more than pleased to see the culmination of three years of work and thank Outsider for a fantastic job of capturing the struggle behind Bermuda Boxing Federation athletes, the executive and officials, while shedding light on the subculture of boxing in our island," Nathan Dill, the Bermuda Boxing Federation president, said.
Others featured in the film include Joanne Rego, who is Rego's widow and daughter of late cricket legend Lloyd James, trainers Jermal Woolridge and Pelon Alvaro, and politician Wayne Caines.
Dill added: "We would like to thank Simon Elborne, Tom Day and the entire Outsider crew who led this project, the Bermuda Olympic Association for their ongoing guidance and support, and the Department of Youth, Sport and Recreation, who have been one of our closest allies in growing the sport.
"Our only wish is that this film inspires viewers to embrace and support the sport."
• To learn more about the Bermuda Boxing Federation, visit www.bermudaboxing.com