Crown & Anchor, visa fees increases outlined for MPs
Created: Mar 16, 2011 10:41 AM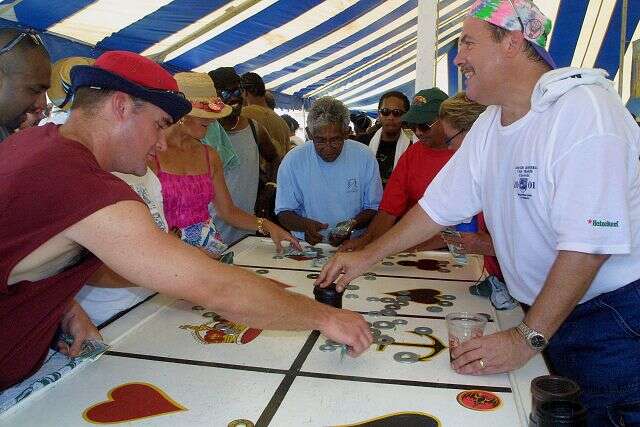 Crown and Anchor tables will cost more this Cup Match after Government increased the fees.
A Crown and Anchor permit will now cost $1,500, up from $1,284.
On Monday Premier Paula Cox outlined a second set of increases to Government fees in the House of Assembly.
Ms Cox announced visa waivers for people from 30 countries will cost $200 if they have a valid entry visa to the US, UK or Canada.
Government will also charge $100 for traffic accident reports.
In May 2010 Government implemented new regulations that required foreign nationals from an additional 30 countries to obtain a visa if they wanted to work or visit Bermuda.
At the time Government said the regulations made Bermuda compliant with the UK Direct Airside visa.
When it was implemented many foreigners complained that they had been given little warning and already had visas allowing them to enter other, larger countries.
On Monday Ms Cox said foreign nationals will be able to obtain a visa waiver to Bermuda, for $200, if they obtain a valid visa to enter the US, UK or Canada.
It applies to all foreign nationals, not just those added in May 2010. In total there are 96 nationalities that require a visa or visa waiver to enter Bermuda.
Last year 931 Bermuda entry visas were granted, up from 459 in 2009.
Government will also collect money from services provided by the Bermuda Police Service.
The BPS processes more than 1,000 requests for traffic accident reports every year, Ms Cox said.
The fee has been $4.8 for decades but Ms Cox said this did not reflect the man-hours required to fulfill the requests. The new fee will be $100. If the BPS does not find the necessary information on the traffic accident it will refund half of the fee,
The fee to interview a police officer and supply of evidence for civil proceedings has also increased, from $2.4 to $100.
Glen Gibbons, the senior vice president of BF&M said the new charges would increase the cost for insurers but added that a traffic accident report is only required in serious or contentious accidents.
He added that it would not impact the company's service to its customers.
Fees to become a registered private investigator or security guard have also increased. Ms Cox told the House the increase reflected the amount of time the BPS must spend vetting the applicant.
The fee for private investigator licence is now $1,000, up from $908 while the fee for a security guard licence rose from $68 to $100.
The new fees will be charged as of April 1.