Island envisions digitised Bermuda dollars
Updated: Jan 26, 2021 12:58 AM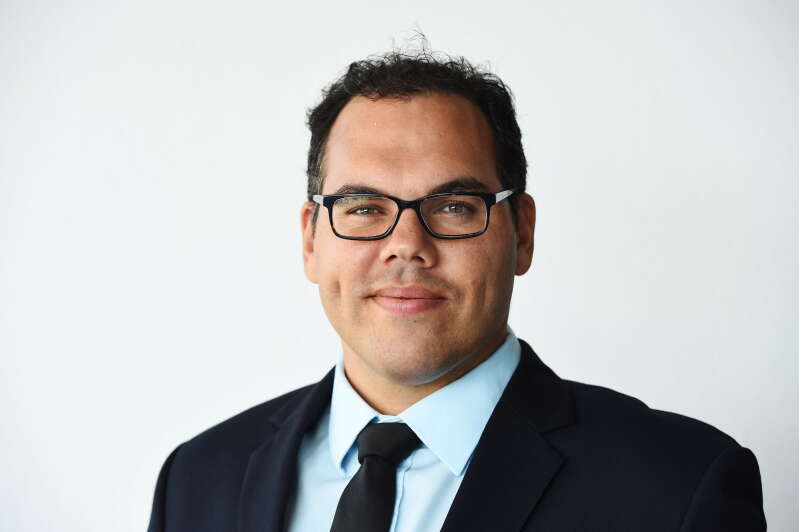 Digitised Bermuda dollars could be created in the future. The Bermuda Government is keen to attract innovators looking to digitise the island's currency.
The ambition places Bermuda in a vanguard of nations, including the United States and China, who are exploring the possibilities of digitised currency.
Denis Pitcher, fintech adviser to the Premier, said Bermuda was very keen to attract those in the private sector "who are looking to digitise the Bermuda dollar".
Mr Pitcher added: "We are supportive of the bank deposit-backed e-money model, where it is very much like stablecoins, like USDC, and others. We want to build-in potential risk controls in those and drive adoption within our local ecosystem — grocery stores, banks, etc — to help create that environment progression."
USDC is a digital coin launched two years ago by Coinbase and Circle, that is fully collateralised, one-for-one, against the US dollar. The US Federal Reserve has been involved in research and policy development regarding central bank digital currencies. Digital currency is seen to have benefits such as increased efficiency, with reduced costs and quick settlement times, the ability to reduce fraud and illegal activity, and be more transparent with ledger-based transaction histories.
Mr Pitcher spoke about digital currency during introductory comments at the Bermuda Blockchain and Sustainability Symposium, which was help as a virtual event yesterday.
He talked about Bermuda's role in helping to nurture fintech innovation.
"Everyone is looking for reliability, for trust. The average person tends to use services and rely on services, and thus need to be able to trust those services," he said, explaining the need to be regulatory compliment to be able to drive mainstream trust.
Mr Pitcher said a global market for digital assets and digital currencies that is accessible "for the mainstream" does not exist yet.
"What if Bermuda was the first place to demonstrate what digital assets and digital currencies could do?" he said.
"It would mean that Bermuda would become a showcase for digital asset innovation, allowing other countries to tap into our infrastructure that we help regulate."
Mr Pitcher said high regulatory standards, such as Bermuda's, make it challenging for start-ups. That is the reason why the island has launched a graduated regulatory environment that allows business models to test and develop and then demonstrate risk management procedures in a "sandbox environment", before progressing to a fully licensed business.
"Bermuda could be a model, recognising that we are small, we are a contained ecosystem and we have modern infrastructure, which makes us the perfect model for larger jurisdictions," he said. He also mentioned the island's history of being an early adopter of technologies, such as smartphones.
"How do we drive innovation in this space? We need to create an environment that allows us to lower the barriers to getting regulatory compliant, manage the risks, and showcase innovation," Mr Pitcher said.
"By creating a risk-controlled environment that we can get Bermudians to opt into using, we can create that testing lab, that place where you can experiment with your business model. As you get comfortable with your business model you can progress into our full licensing regime."
He added: "In order to do that we need a progressive ecosystem of digital dollars. If we can reduce some of the [compliance] complexities so you can focus on the areas that your are looking to innovate within, without handling a lot of that upfront, it gives you more flexibility to say 'I want to launch a base lending system', or 'I want to launch a payment automation system', or 'I want to make it as easy to pay a bill as taking a photo'."
Mr Pitcher said this would allow a start-up to validate its business model through a tiered approach before needing to handle regulatory complexity that comes as it scales up.
He told the virtual audience: "We are looking to attract key innovators like yourself who will come to Bermuda to use it as a place to model and drive this innovation, so we can drive comfort with legislators and regulators elsewhere, so they know that this is actually something that is reasonable, that is of value to their citizens, and is something that has been well overseen by a well-respected regulator."