Bermuda Powwow to honour Native American ties
Updated: Jun 07, 2023 11:39 AM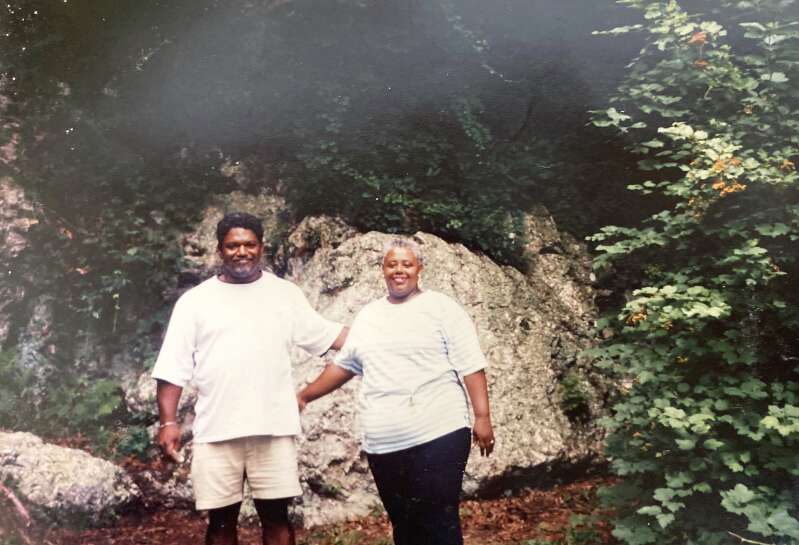 Head to St David's this weekend if you're looking for an experience that is anything but run-of-the-mill.
After a five-year hiatus, the Bermuda Powwow is back. Gombeys and Native drummers and dancers, a remembrance ceremony honouring ancestors and an archery demonstration have all been included in the programme planned by the St David's Islanders & Native Community.
At the helm of it all is the organisation's new chair, Terlena Murphy.
The 52-year-old didn't know a lot about her native connections when she was growing up.
"I was just happy to be from St David's," she said. "It was very communal. As children we played outside, built forts and went fishing. And everyone in St David's seemed to be related."
It wasn't until her mother, Christina Millett-Lugo, started researching their family history that Ms Murphy learnt that they were descendants of Native Americans through Jacob Minors, a St David's islander born around 1800.
"My mother saw an episode of 60 Minutes where a man from the Pequot tribes was looking for descendants of people who had been captured during the various wars, like King Philip's War in 1675," she said. "During the slave trade they would take Natives and disperse them through the American South, the Caribbean and Bermuda."
In the 1980s Ms Millett-Lugo travelled to Connecticut with a cousin, Stuart Hollis, to connect with the Mashantucket Pequot community who run the Foxwoods casino there.
"They were walking along this long, lonely road, and a truck stopped and asked them if they were all right," Ms Murphy said. "They looked lost. There was nothing around. They said they were going to Foxwoods."
The driver, David Weeden, turned out to be the son of Everett "Tall Oak" Weeden, an historical researcher and descendant of three tribal nations: the Mashantucket Pequots, the Narragansett and the Wampanoag.
With Tall Oak's guidance, Ms Millett-Lugo, St Clair "Brinky" Tucker and several others founded the St David's Islanders & Native Community in 2002.
"At that first powwow I remember seeing the Native people and thinking they look just like us," Ms Murphy said.
Her mother died in 2003, and she became involved in the committee in 2008, after finishing university.
"I wanted to support what she started," said Ms Murphy, who became chair in 2019 and worked to raise awareness of Bermuda's historical connections to New England Native American nations.
The pandemic cancelled a powwow planned for 2020 as well as one scheduled for 2022.
Tall Oak and his wife Patricia Weeden and Chief Vernon "Silent Drum" Lopez will be honoured at this year's powwow at St David's Cricket Club.
"All were regular attendees and contributors of the Bermuda Powwow, who have passed away," Ms Murphy said. "Their families and loved ones will be travelling from New England to Bermuda to honour them with us."
The efforts of Patricia "Blue Blanket" Stines-Raynor, Ianthia Stowe and Theresa Simpson will also be remembered.
"All were beautiful women who each served our committee unselfishly," Ms Murphy said.
"We will have a wreath and flowers. We will ask people to come up if they want to honour any of their deceased ancestors. They will speak the name of their ancestor or say something about them. Then we will walk the wreath over to the waterside at Red Hole and put it in the water. We encourage the wider community who want to honour someone who has passed away to also take part."
The event will be supported by the Warwick Gombeys who have attended many powwows overseas.
"[They] are sponsoring native drumming group, the Storm Boyz, and we will also have the Eastern Suns drummers," Ms Murphy said. "Additionally, the Wampanoag Nation Singers and Dancers, representing the communities of Aquinnah, Mashpee and Herring Pond, Massachusetts will be in attendance. Also, for the first time, there will be an archery demonstration from Gold Point Archery, a local group."
All are invited to attend.
Last August, a series of commemorative stamps to highlight Bermuda's Native heritage was released by the Government Stamp Design Advisory Committee.
The St David's Islanders & Native Community is now working with the Department of Education to get its history added to the school curriculum.
"We want to bring some understanding of Native people in Bermuda and their connections to the East Coast Natives," Ms Murphy said. "But we are still at the beginning stages of that."
Bermuda Powwow 2023 will be held on Saturday and Sunday at St David's Cricket Club from 2pm to 6pm. Tickets, $10 for adults and $5 for children, are available at the door. For more information visit www.stdavidsinc.com or look for St David's Islanders & Native Community on Facebook.