Man who signed $100,000 surety for son-in-law warned about no-shows
Updated: Aug 02, 2011 09:08 AM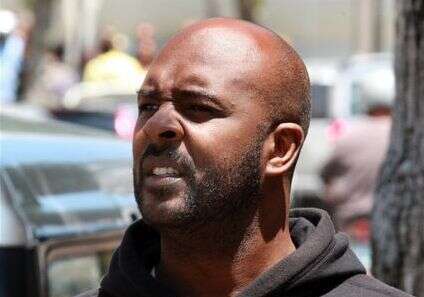 The father-in-law of a man who failed to return from overseas to face trial on fraud charges risks forfeiting $100,000 in sureties.
Eric Levon put up the surety for Cedric Oates, a school guidance counsellor accused of swindling a woman out of $345,000, so he could get bail. Mr Oates, 40, is said to have used a statement he knew to be false, misleading or deceptive to get Dianne Laird to invest the monies.
He was first charged at Magistrates' Court in June 2010, when the court heard he is a US citizen, married to a Bermudian.
Senior Magistrate Archibald Warner released him on $100,000 bail at that time, telling him to surrender his travel documents and report to Hamilton Police Station on a daily basis. Mr Oates had the terms of his bail varied by the Supreme Court in April to permit him to seek medical treatment overseas. However, he failed to return to Bermuda to stand trial at Supreme Court on June 20.
Mr Oates failed to show up for trial and did not turn up to arraignments on July 1 either, at which point Chief Justice Richard Ground named him a "fugitive of justice" and asked to see an official doctor's letter explaining the situation.
Yesterday, prosecutor Kirsty-Ann Kiellor told Mr Justice Ground during arraignments that as of Monday, July 25, Mr Oates had not returned to Bermuda. "Therefore he's still in breach of his bail and has not surrendered to the court," she explained.
The Chief Justice called Mr Levon before him, telling him: "The position is you're the surety on Mr Oates' bail. Mr Oates failed to appear for his trial.
"He has put in, through his attorney, a letter from a US doctor saying he's got a heart problem and is not fit to travel.
"As surety you're at risk for the amount of your bond, which is $100,000 if he doesn't appear for his trial, although if indeed it was true that Mr Oates was sick, the court might take a lenient view. I don't know."
Mr Levon said he'd seen his son-in-law in Atlanta and brought the official letter back to show the court. He added that he spoke to him yesterday morning and Mr Oates is in rehabilitation and being monitored.
The Chief Justice listed the case for mention again on September 1, telling Mr Levon: "On that date I need an update from Mr Oates.
"He says he's seeing the doctor on August 31 to assess his fitness to travel. If he's not here, I will need to know why. You need to speak to him on August 31"
He added: "You need to be aware that you're at risk."
Mr Levon replied: "I am aware. Well aware."