Woman tells court she recognised gunman despite mask
Created: Mar 14, 2022 08:30 AM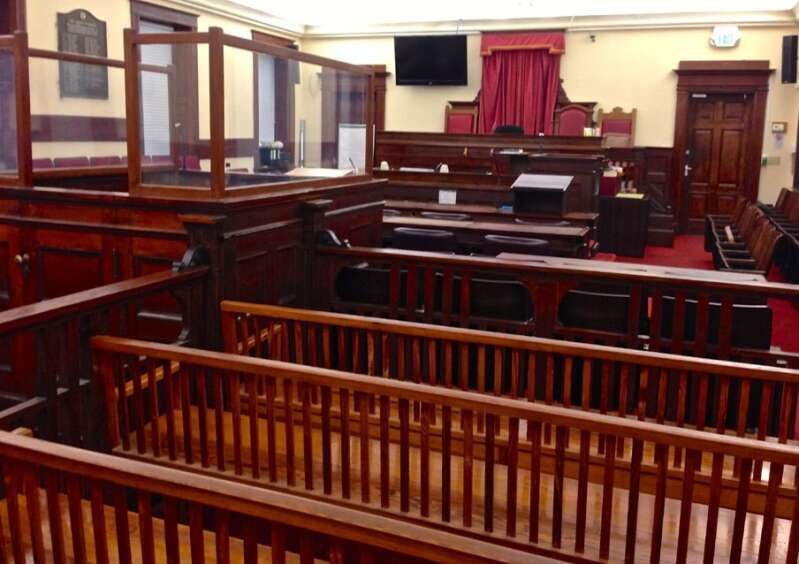 The girlfriend of a man who was shot outside their house told a jury that she recognised an alleged gunman from his eyes.
The woman, who cannot be named for legal reasons, told the Supreme Court on Friday that she locked eyes with the man she later identified as Kyari Flood.
She added: "I could see his eyes — they were familiar. They were from someone I knew.
"I just knew it was him."
Mr Flood, 22, has denied attempted murder, wounding with intent to cause grievous bodily harm and using a firearm to commit an indictable offence.
The woman said that she was at her home on Parson's Road, Pembroke, where she lived with her boyfriend and children on March 24, 2020.
She told the court she was awoken at about 10.45pm by the sound of a loud bang followed by screams.
The woman said she saw her boyfriend, who was bleeding from his left shoulder, come into their bedroom and run into the bathroom.
She added that she called 911 to report the incident but saw a man with a gun standing on the landing on top of the staircase.
The woman said he was wearing a white helmet and a face covering — but that she recognised his eyes when the man "stared" at her for about a minute.
She told the jury: "I saw his eyes and he was looking directly at me."
The woman said that the gunman fled after she told emergency dispatchers that she thought someone was in the house.
She added that an ambulance arrived to take her boyfriend to the King Edward VII Memorial Hospital and that she sent her children to stay with her mother for the night.
The woman said that she spoke to police the next day and later picked out Mr Flood from a police line-up.
The woman said she had known Mr Flood since he was a child and last saw him a few months before he left for the UK in 2019.
She added that she did not tell dispatchers that she recognised the gunman because "I just wanted them to get the ambulance and the police there".
Marc Daniels, for the defence, suggested that she only saw the gunman for "a couple of seconds at most".
He also asked her if she told police that she did not know for sure if the gunman was Mr Flood and that she "had to assume" it was him.
The woman admitted that she was not certain of the gunman's identity at the time — but insisted that she locked eyes with him for about a minute.
The trial, before Puisne Judge Juan Wolffe, continues.
• It is The Royal Gazette's policy not to allow comments on stories regarding criminal court cases. This is to prevent any statements being published that may jeopardise the outcome of that case.