Friend of crash victim tells court she steered away to avoid van
Created: Jun 16, 2022 12:23 PM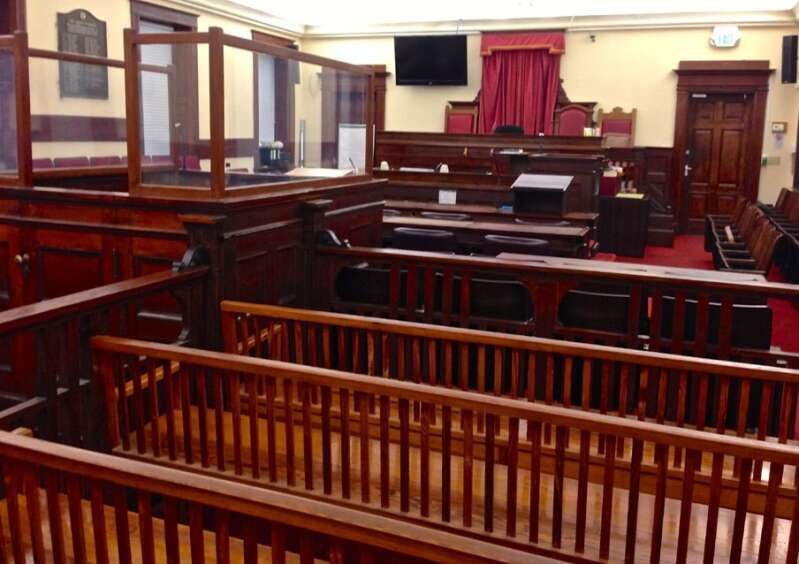 The friend of a teenager who died in a traffic collision maintained yesterday that she steered to avoid an oncoming van before she noticed that her friend was missing.
Jada Simmons-Trott said that while she would not have struck the van if she had not steered away, she felt the need to do so because the incoming vehicle was partially in her lane.
She accepted that while she told the court that the van was "white or grey", she had told police days after the fatal collision that the van was white.
She told the court that in the moment it appeared to her to be white, but she later heard others at the scene of the crash describe a grey van and saw pictures of a grey van.
Ms Simmons-Trott also said that when she had gone to the police impound lot to collect her keys, officers had asked if a grey van in the lot was the one she had seen.
Terrance Walker, from Pembroke, has denied a charge that he caused the death of Jen-Naya Simmons by careless driving in the early hours of July 15, 2018.
Earlier this week, Ms Simmons-Trott told the Supreme Court that she had been with Ms Simmons for most of the night leading up to the fatal crash.
She said that they had gone to a house party in Warwick, picked up food from Ice Queen and stopped near the Bermuda Aquarium Museum and Zoo to eat before they left to return home.
However, Ms Simmons-Trott said that shortly after she spotted a white or grey van travelling on or over the centre line towards her on North Shore Road, she lost sight of her friend in her mirror.
She turned around and rode back and discovered her friend unconscious in the road.
As the trial continued in the Supreme Court yesterday, Ms Simmons-Trott said that she had seen Ms Simmons drunk in the past and she had shown no signs of impairment on the night of the crash.
"As a person who spent a lot of time with Jen-Naya, I had seen her both impaired and sober," she said. "She was not showing any symptoms, any signs."
She said Ms Simmons took at least three shots at the house party, but acknowledged that she did not spend every moment with her.
Marc Daniels, counsel for Mr Walker, questioned Ms Simmons-Trott if her friend had taken the drug MDMA.
She said she had heard Ms Simmons had taken it while she was in high school, but did not know her to be using the drug at the time of the crash.
Ms Simmons-Trott added that she did not see anything that would make her suspect the victim had taken MDMA on the night of the crash.
She maintained that she had driven behind Ms Simmons for most of the night to make sure that she was all right because she had come off the bike earlier in the night and the roads were wet.
"I told her the second I saw any funny business I would pull her over," Ms Simmons-Trott said. "She told me she was good and we proceeded.
"She used her indicators correctly, came to complete stops when needed. She didn't seem unsure or that she was second-guessing herself."
The trial continues.
• It is The Royal Gazette's policy not to allow comments on stories regarding criminal court cases. This is to prevent any statements being published that may jeopardise the outcome of that case.