Accused found it 'hard to believe' a friend accused him of GBH
Updated: Jul 14, 2022 12:15 PM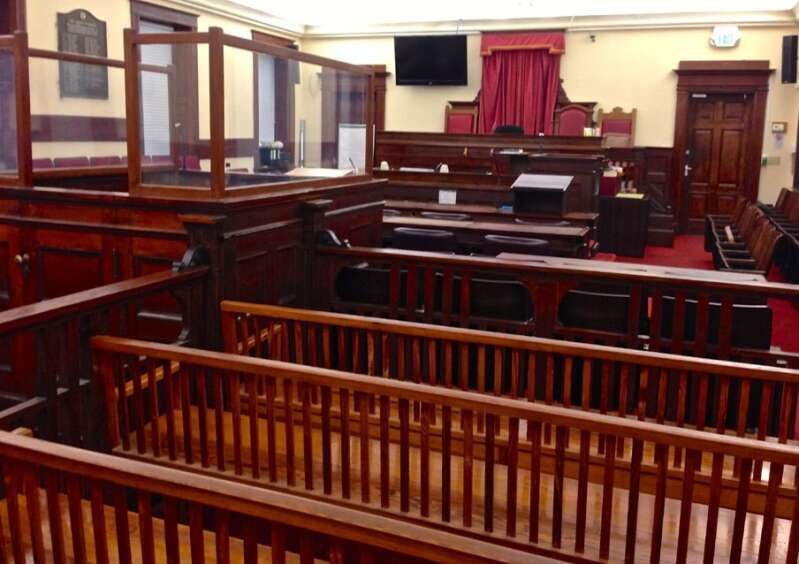 A 27-year-old man told police that he found it "hard to believe" his friend of several years had named him as a perpetrator in an attack, a Supreme Court jury heard yesterday.
Justin Cameron told police in an interview that he had seen Jamar Dill momentarily at a friend's house – but left to pick his daughter up from daycare.
Mr Cameron told officers: "I got what I needed to get and I left. I'm saying that I – Justin Cameron – did not do anything I'm accused of.
"Mr Dill knows in his heart that these allegations you guys got against me are not true."
A video recording of the 30-minute interview was played for the jury as the prosecution neared the end of its case.
Mr Cameron and his co-accused, Jahni Holder, both 27, have both pleaded not guilty to causing Mr Dill grievous bodily harm and depriving him of his liberty.
Mr Dill, who had earlier taken the stand, claimed the two had repeatedly slapped him and that Mr Holder beat him and forced him to wear a shirt soaked in lighter fluid that was later set on fire.
The incident was alleged to have happened on September 9, 2019 at Mr Holder's home.
Mr Cameron told police that he met Mr Dill through a mutual friend and considered him a good friend.
He admitted that, despite their history, he eventually "washed his hands" of Mr Dill because "really, he just wants to get high".
But he insisted: "I don't mean no harm to him. I try to look out for him, I want the best for him."
Mr Cameron said there had been a few times that he hit Mr Dill, such as when his behaviour delayed Mr Cameron in picking up his young daughter.
But he added that he never did it to harm Mr Dill and insisted that he never hit him while at Mr Holder's house.
Mr Cameron told officers that he was adverse to violence after being attacked near Southampton Rangers Sports Club earlier that year.
A recording of Mr Holder's police interview was also submitted as evidence.
In the 11-minute interview, which was conducted on September 14, 2019, Mr Holder denied knowing Mr Dill and Mr Cameron altogether.
Leroy Mathurin, the Detective Sergeant who oversaw Mr Holder's interview, said that he did not address Mr Cameron or Mr Dill by their nicknames.
Charles Richardson, in defence of Mr Holder, suggested: "Some people in Bermuda will go their entire lives without once learning of another person's Government name, wouldn't you agree?"
Mr Mathurin replied: "Yes."
The trial continues.
• It is The Royal Gazette's policy not to allow comments on stories regarding court cases. As we are legally liable for any libellous or defamatory comments made on our website, this move is for our protection as well as that of our readers.