Defendant could not have been there, lawyer claims in murder trial
Created: Aug 15, 2023 07:58 AM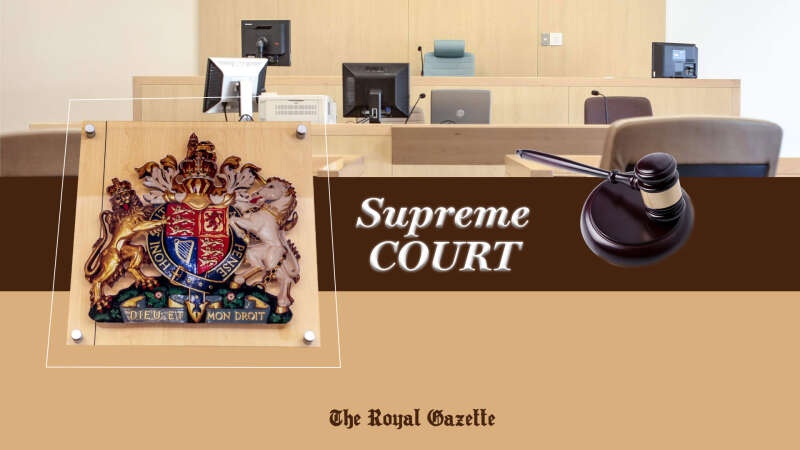 A man accused of a 2020 murder could not have threatened the victim's family as claimed because he was in the hospital at the time, a Supreme Court jury heard.
Charles Richardson said that his client, Davin Dill, had been admitted to hospital for more than two weeks starting on May 27, 2020 — two days before the family of Joshua Rowse, 22, was warned to get him off the island.
Footage taken by a Ring camera outside the home showed a man ride to the house on a motorcycle and demand that Mr Rowse's parents tell him their son's whereabouts.
Two other men later enter the frame. One wielded a baseball bat and the other is alleged to be Mr Dill.
Detective Constable Courtney Simmons said that she was aware of Mr Dill's hospital admission.
When told about the timeline of his hospital admission, she said: "He could have left and come back. It's been done before."
Mr Richardson said: "You just don't want to admit that you were wrong, otherwise all this hard work would have been for nothing."
Ms Simmons replied: "I'd be willing to admit I was wrong when you show me proof."
Mr Dill, 24, has denied charges that he murdered Mr Rowse and that he possessed a bladed article, specifically a knife, in a public place in an incident on June 14, 2020.
The court heard earlier that Mr Rowse was outside the Rubis petrol station early that evening when two men emerged from a car armed with knives and chased him around the side of the building.
CCTV footage from the station showed Mr Rowse arriving at about 7.09pm and standing near the entrance of the station's store with a second man, who was the pillion passenger on his bike.
At about 7.13pm, a black car quickly pulled into the station and two men came out, one from the front passenger door and a second from the door behind the driver's side.
They ran out of camera range and, a short while later, Mr Rowse returned to the area hunched over and holding his side, leaving a trail of blood behind him.
Detective Constable Seymour Foote told the court yesterday that a witness reviewed CCTV footage on May 6 and helped to identify Mr Rowse and his pillion passenger.
Last week the jury was shown Ring camera footage from a home on Billy Goat Hill that showed a black car matching the description of the vehicle used by the attackers travelling down the hill towards the station shortly before the attack.
The trial continues.