Expert says video in Dill murder trial almost useless
Updated: Aug 26, 2023 08:29 AM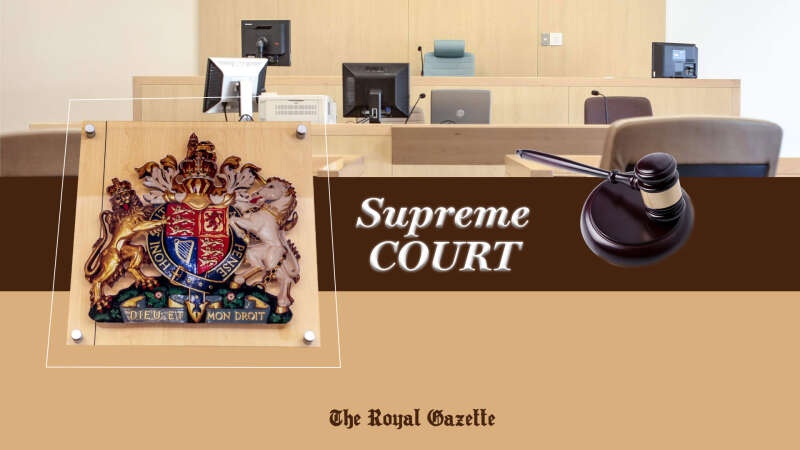 An audiovisual expert determined that the quality of CCTV footage of a stabbing was too poor to identify the assailant, the Supreme Court heard yesterday.
Defence lawyer Charles Richardson read out an e-mail chain between the Bermuda Police Service and an AV consultant, who was contacted to help with the investigation of Mr Richardson's client, Davin Dill.
The consultant, who reviewed footage of Joshua Rowse being chased by two assailants armed with knives, described it in his e-mail as "on the verge of being useful".
He wrote: "While the resolution is not terrible, any attempts to zoom in has insufficient resolution to make a determination of identity.
"I have attempted to correct for this problem, but the results have been the same."
The consultant said that the camera's frame rate made it difficult to determine the movement of the assailant.
He added that although tattoos could be seen on the assailant in the video, the colour grading "could not determine ink from flesh".
The consultant ultimately said: "I understand that this is a homicide, and the family of the victim deserves all the closure they can get, but I cannot say that the evidence supports any sort of conviction and this would simply be a waste of taxpayer money."
Mr Dill, 24, has denied murdering Mr Rowse and possession of a knife in a public place during an incident outside the Rubis South Short petrol station on June 14, 2020.
The jury earlier saw footage of Mr Rowse, 22, being chased by two masked men, who are accused of later stabbing him behind the petrol station. He later succumbed to his injuries.
Mr Richardson spoke while an IT officer with police took the stand.
She explained that a consultant was contacted to help with the investigation and to give evidence, but he was unable to assist.
Detective Constable Clifford Robinson, who also took the stand yesterday, told the jury that he interviewed a witness on September 6, 2020, who was able to identify the assailant in the video as Mr Dill.
He said the witness told him he was unsure if it was the defendant, before saying "that's Davin Dill".
Mr Robinson said that he did not ask the witness if he knew Mr Dill because he "did not want to risk making any suggestions".
The trial continues.
• It is The Royal Gazette's policy not to allow comments on stories regarding criminal court cases. This is to prevent any statements being published that may jeopardise the outcome of that case