Third vehicle fire in two days
Updated: Dec 16, 2020 08:10 AM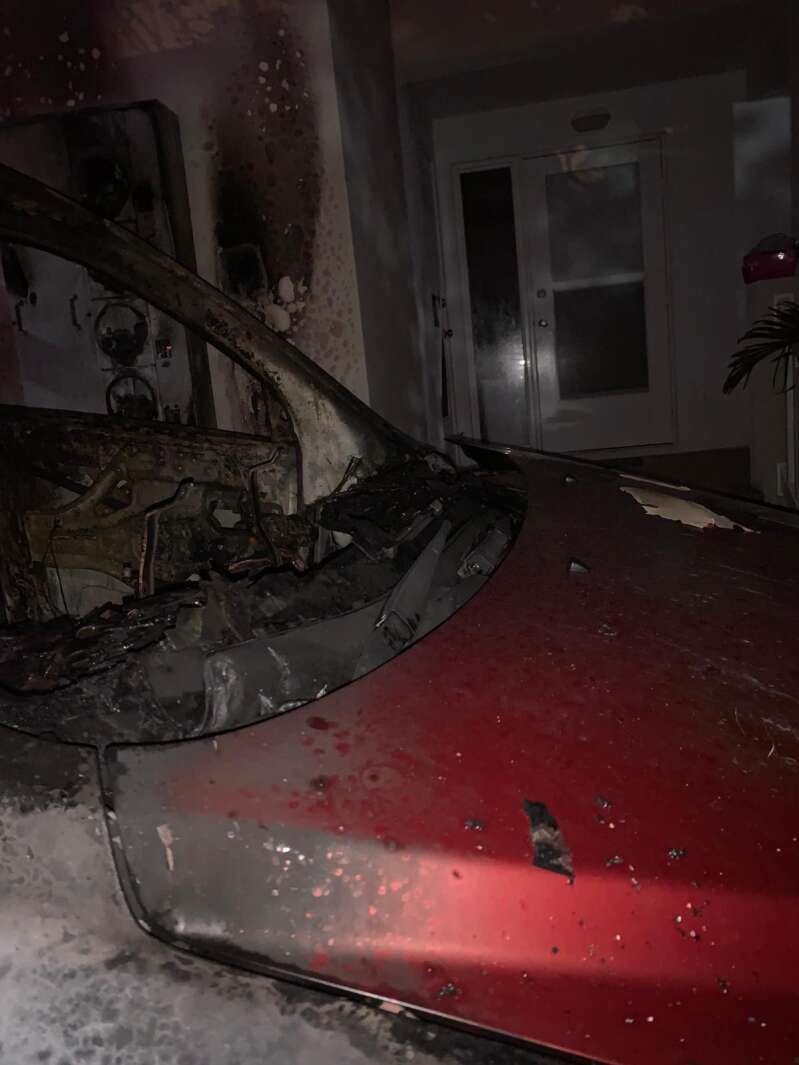 Firefighters yesterday battled a third vehicle fire in two days – two of them in the same St George's neighbourhood.
Crews responded to reports of a car explosion on Pain Lane, St George's just before 4.30am.
Residents in a nearby apartment were at first blocked from getting out of the building by the flames, but were eventually able to escape.
Six appliances and a crew of 12 firefighters arrived at the scene to find the car – a Kia Sportage – "fully engulfed in flames".
A spokesman for the Bermuda Fire and Rescue Service said: "The flames were blocking the exit of occupants out of the lower apartment of the residence.
"Fortunately the persons reported to be trapped had made their escape over a wall."
Fire crews put out the fire and there were no injuries.
Firefighters tackled a blaze after a flatbed truck caught fire on Curving Avenue in Pembroke in the early hours of Monday morning.
They also extinguished a car fire on Suffering Lane, in St. George's on Sunday night.
The causes of the fires, which were on connecting roads, are under investigation by the fire service
The two blazes in St. George's took place after a violent incident on Wellington Back Road that involved a firearm in the early hours of Saturday morning.
Wellington Back Road becomes Suffering Lane when it crosses the boundary into the Town of St George.
One man was injured in the incident and arrested by police at the scene.
Police also seized a firearm and several rounds of ammunition.
A police spokesman declined to comment on whether the vehicle fires were linked to the firearms incident.
He said: "The Bermuda Police Service does not comment on the details of ongoing investigations."
•On occasion The Royal Gazette may decide to not allow comments on what we consider to be a controversial or contentious story. As we are legally liable for any libellous or defamatory comments made on our website, this move is for our protection as well as that of our readers.