Robin Horsfield successfully defends national mountain bike title
Created: Mar 28, 2023 05:33 AM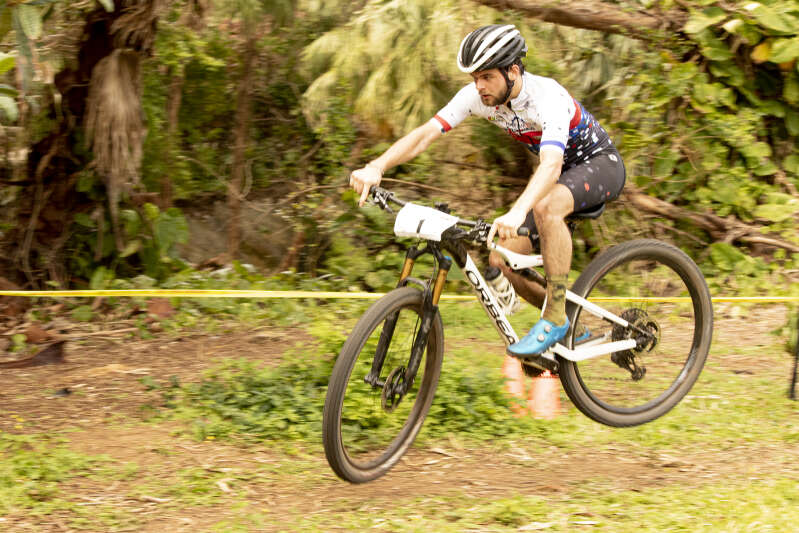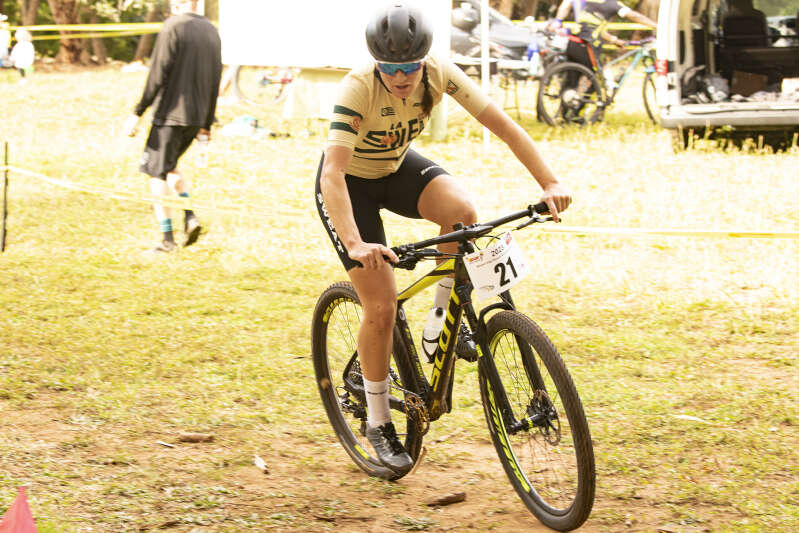 Robin Horsfield met expectations after successfully defending his national mountain bike title at Southlands on Sunday.
Horsfield, who is studying at university in Guelph, Ontario, Canada, lived up to his pre-race favourite tag with a dominant display in the Open Male Division of the National Championships to claim victory in a time of 51min 45sec, comfortably ahead of Chequan Richardson and Michael Terceira.
Not only was Horsfield delighted to retain his crown, he was also pleased to use the race as ideal preparation for the Pan American Championships in Brazil next month, where he will be aiming to clinch one of 13 qualifying positions for the Pan American Games in Chile, in October.
"It's great to be back and claim victory in what is my first race of the year," he said. "It was good to see where my fitness is at this point in the season.
"I think my training during the off-season in Canada has really paid off because I'm feeling pretty good at the moment. It can be a bit of a wake-up call getting back on the bike in a race like this, but I felt good.
"This puts me in good stead for the Pan American Championships next month and that's going to be really exciting against some of the top riders in the region.
"The top 13 will qualify for the Pan Am Games, which would be amazing. That's obviously the aim but I know I'm up against the best from across North America and so I'll be doing my best."
There was also title glory for Gabby Arnold, who claimed victory in the Open Female Division in a winning time of 31:40, beating Cassandra McPhee and Laurie Orchard to the crown.
Arnold, who rides domestically for the LA Sweat women's team in California, was also thrilled to make a triumphant return home.
"It's always a pleasure to come home and race on island but to also be able to win a national championship is pretty awesome," she said.
"This was a really incredible course and I'm just really impressed with what the Bermuda Bicycle Association have put together. It felt like a very challenging course but also with some power and technical sections, it was great.
"The new season with LA Sweat will start with a Pro Criterium race in April and so this was a good warm-up for me.
"As well as that I'll be competing in the Pan Am Championships. All winter long, I've been training in cold weather and so I'm excited to be back in the sunshine and looking forward to a ten-day training block here before heading back to California with my team. That should really be the perfect preparation for the Championships."
A hotly contested Junior Male race saw Jackson Langley prevail, narrowly beating Cameron Morris to victory, with Manning Smith completing the podium places.
There was also an exciting battle in the Junior Female Division between Kelise Wade and Annabelle Miller, in which the former came out on top in a time of 28:01, just 50 seconds ahead of her main rival. Skye Ferguson finished third to claim the final spot on the podium.