Saving Our Boys event at Leopards Club
Updated: Mar 12, 2019 08:24 AM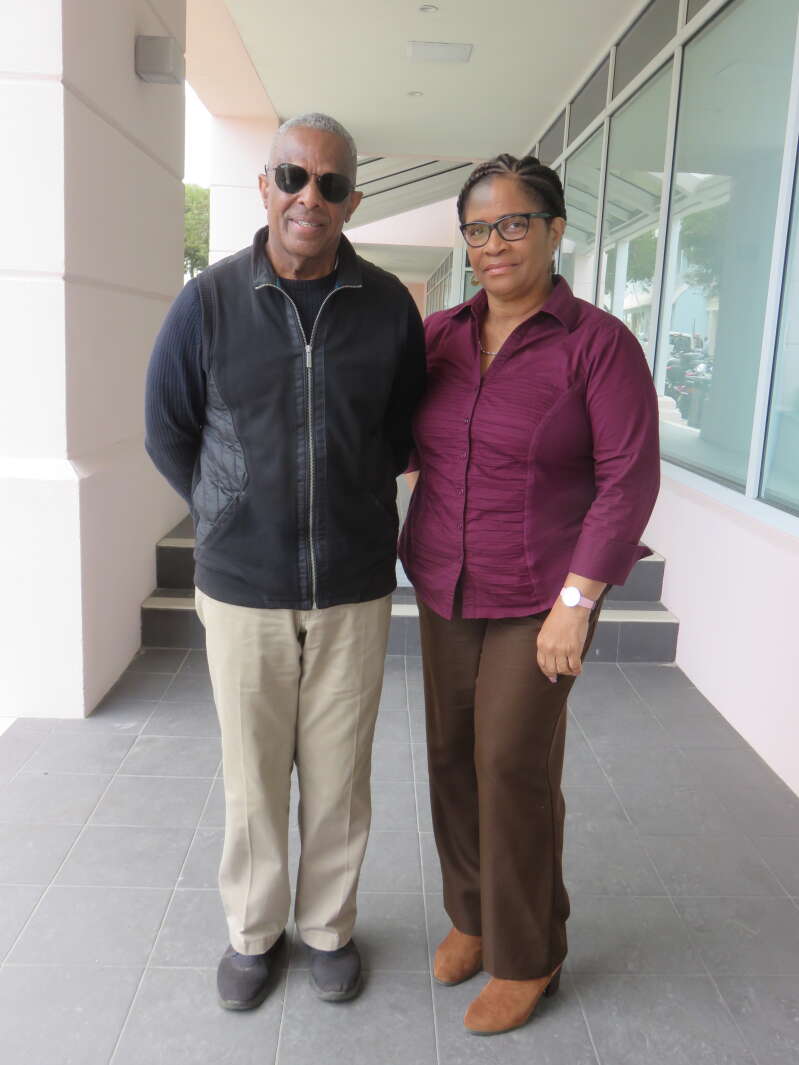 Solutions to social problems do not have to come from people in leadership positions, a veteran teacher has said.
Shawnette Somner, the education officer for the Department of Corrections, said: "Everybody who has a solution does not necessarily have to have a title in front of their names or letters behind their names."
Ms Somner was speaking as she prepared to speak at a forum today called "Saving Our Boys. Saving Our Future", which is aimed at adults and children.
She admitted many people had lost interest in public meetings because they felt their opinions were disregarded.
"They are tired of the lip service. They don't see action. They also feel that their voices are not being heard, their solutions are not being heard and that their solutions are not respected," she said.
"People have to let go of power reins and allow people in the community with a passion and a willingness to deal with these problems, to deal with them."
Ms Somner, who was speaking in a private capacity, said community workers should be compensated for their hard work where possible. She warned: "Spend the money now or we are going to be paying heavily in the next few years."
People at the forum will also get the chance to discuss problems with a panel, which will include gang violence reduction co-ordinator Pastor Leroy Bean and Larry Scott, a lawyer,
Ms Somner said: "We have way too many young people who have lost their lives, way too many young people who have been incarcerated as a result of taking a life, and the stark reality is that we have way too many people who are behaving in the type of way that will get them killed or incarcerated, and that should concern us all.
"This is a community problem and it affects all of us. A murder reverberates through the entire community."
Rick Richardson, the former CEO of the Bermuda Broadcasting Company, will show a 20-minute documentary on Bermuda's social problems, Falling through the Cracks, which was produced eight years ago.
Mr Richardson said: "It points out some of the challenges that we are facing as we try to deal with an outbreak of violence."
He added: "Are we any different today? In eight years, have we come further along?"
Dale Butler, a former Progressive Labour Party government minister, said the event was one of several to mark the 40th anniversary of his Atlantic Publishing House firm, and the Leopards Club 70th anniversary.
He said: "At the moment, we have a tremendous push in the country with women's group and women's speakers and women's forums, all of which are important, but you need a balance between women, men and development of both in the family."
Ras Mykkal, a photographer and poet, will be given a Triumph of the Spirit award.
The event will be held at the Leopards Club on Hamilton's Cedar Avenue at 6pm, but Mr Butler's own film on social problems, Flip the Script, will be shown at 5.30pm.
Tickets cost $10 or $15 with soup.