Young Bermudian's film wins festival awards
Created: May 23, 2022 07:58 AM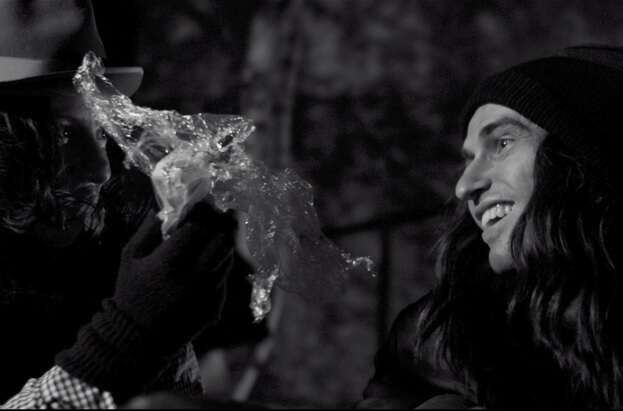 A short film exploring loneliness and friendship on the streets of London has won a string of awards for a young Bermudian filmmaker.
Nasir Simmons, 21, directed the 30-minute independent film Tentacle Head with Lillianna Johnson, set in a "dark, dingy industrial dystopia" with a homeless title character set apart from others by tentacles sprouting from his temples.
His pain, and attempts to hide his strangeness, came from a chance encounter with a former homeless person Mr Simmons met in a doctor's office.
The story of the lengths the man went to conceal his homelessness "broke my heart", the Regents University graduate said.
"It made me think about the extent to which these people have been pushed to the fringe of society, but also the painful lengths which people will go to be perceived differently and finally receive the respect that they deserve."
So far the film has picked up awards from the Royal Television Society, as well as a Silver Award for Outstanding Achievement at the Virgin Spring Cinefest in India, and Best Performances at the Experimental, Dance and Music Film Festival in Canada.
The director is the son of Progressive Labour Party MP Jamahl Simmons and broadcaster Sherri Simmons.
Currently based in London, Mr Simmons said he hit on the idea of writing for stage and screen after heading to United World College in India at age 16.
"My theatre teacher, Chu-Lynne Ng, exposed me to local and international theatre companies that broadened my mind to the possibility of making art not just a hobby but a career," he said.
The black and white film, which follows some of the pacing and camera work of the Japanese director Hirokazu Kore-eda, explores "a society that has been drained of most of its compassion due to the forces of capitalism – the constant grind and industrialisation", Mr Simmons said.
Tentacle Head remains on the film festival circuit and has not been fully released.
Mr Simmons said it took five months in pre-production, shooting and editing.
"I also spent an extra two months before fleshing out the script and ideas for the production design."
Shot on a slim budget, at turns bleak and poignant, the film has touched audiences since its completion last September.
The title character, who goes by Dave, befriends another homeless person, Roberta.
As well as helping him with shelter and food, Roberta shows Dave hope, symbolised in a code message from a Victorian language employed by homeless people: "Never give up."
"I think a lot of people connected to that feeling within the movie of needing to hide a part of yourself, or the reality of your situation, in order to be respected or loved," Mr Simmons said.
"I'm also glad that people have mentioned that the film has made them examine how they treat others, especially the homeless, which is something I believe we hoped to achieve through the story: drawing attention to an oft-ignored issue and its wide-reaching effects on people – mentally and physically."
Music and photography occupy Mr Simmons for now. "Stay tuned," he said.