Siese focused on getting team ready
Created: Feb 11, 2017 09:00 AM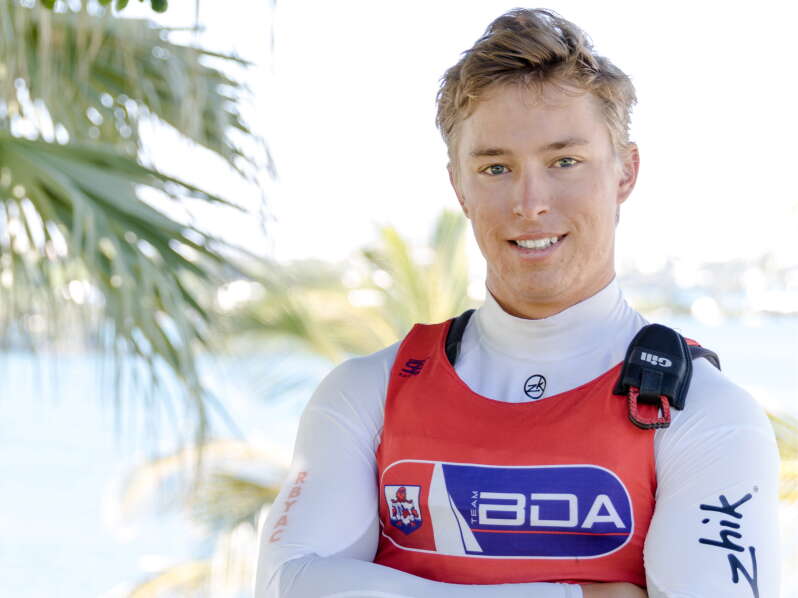 Last month, Owen Siese was named team manager for TeamBDA, the island's entry into the Red Bull Youth America's Cup in June.
This role will see the 21-year-old work alongside Mackenzie Cooper, the skipper, to ensure all aspects of the team's preparations are on schedule and on target.
Growing up, Siese attended Somerset Primary and Warwick Academy. He was in the midst of completing his mathematics degree at University of Waterloo in Ontario, when he put his studies on hold to represent Bermuda in the regatta.
The Sandys resident has one younger brother, Nicholas, and has been sailing since he was six. He is presently training to be the team's wing trimmer.
Below we get to know Siese, who will speaking at PechaKucha on February 17 at Somerset Cricket Club.
Who is the Bermudian you most admire? Peter Bromby, as one of Bermuda's best sailors.
Who is your sporting hero? Sir Ben Ainslie. Earning a medal at every Olympics you attend is amazing, but when you attend five different Olympics it is even more incredible.
If you weren't on TeamBDA you would be? At university completing my mathematics degree.
What would surprise people about you? I really enjoy playing music on my violin and viola.
What do you do in your spare time? I spend a lot of my time reading, but also enjoy video games and playing most sports.
Somerset or St George's? Somerset all the way!
What is your favourite Bermuda symbol or icon? I love the Bermuda Fitted Dinghy on our dollar coins, because it is something I can look at that makes me think of a Bermudian tradition I connect with personally.
What is your favourite or most used Bermudian phrase? Guys goin' town tonight? (Used a lot less recently though)
If you could choose a new first name what would it be? I can't think of one, but I am sure my team-mates would be able to supply a few …
What are three songs you love right now?Rockabye — Clean Bandit ft. Sean Paul; The Sound of Silence — Disturbed; Hallelujah — Jeff Buckley.
What's your favourite of ice cream? Chocolate chip cookie dough.
Netflix binge watching? Something that I like doing every now and then …
What is one movie you think everyone should see? The Prestige
What muscles do you have now that you didn't have before? I think that all round, they are all just bigger than they were.
How many push-ups could you do before this and how many can you do now? One of the first tests was how many push-ups you could do in a minute, and my first test was 52, and now it is 65.
What do you eat or drink now that you didn't eat before? I just eat a heck of a lot more now.
What don't you eat or drink now that you did before? We have had to cut out a few things from our diet. Probably the biggest thing is a lack of drinking, as it not only would be dangerous while we are on the water, but certainly makes the gym work harder too.