What shopping habits would you like to end?
Created: Mar 20, 2015 09:00 AM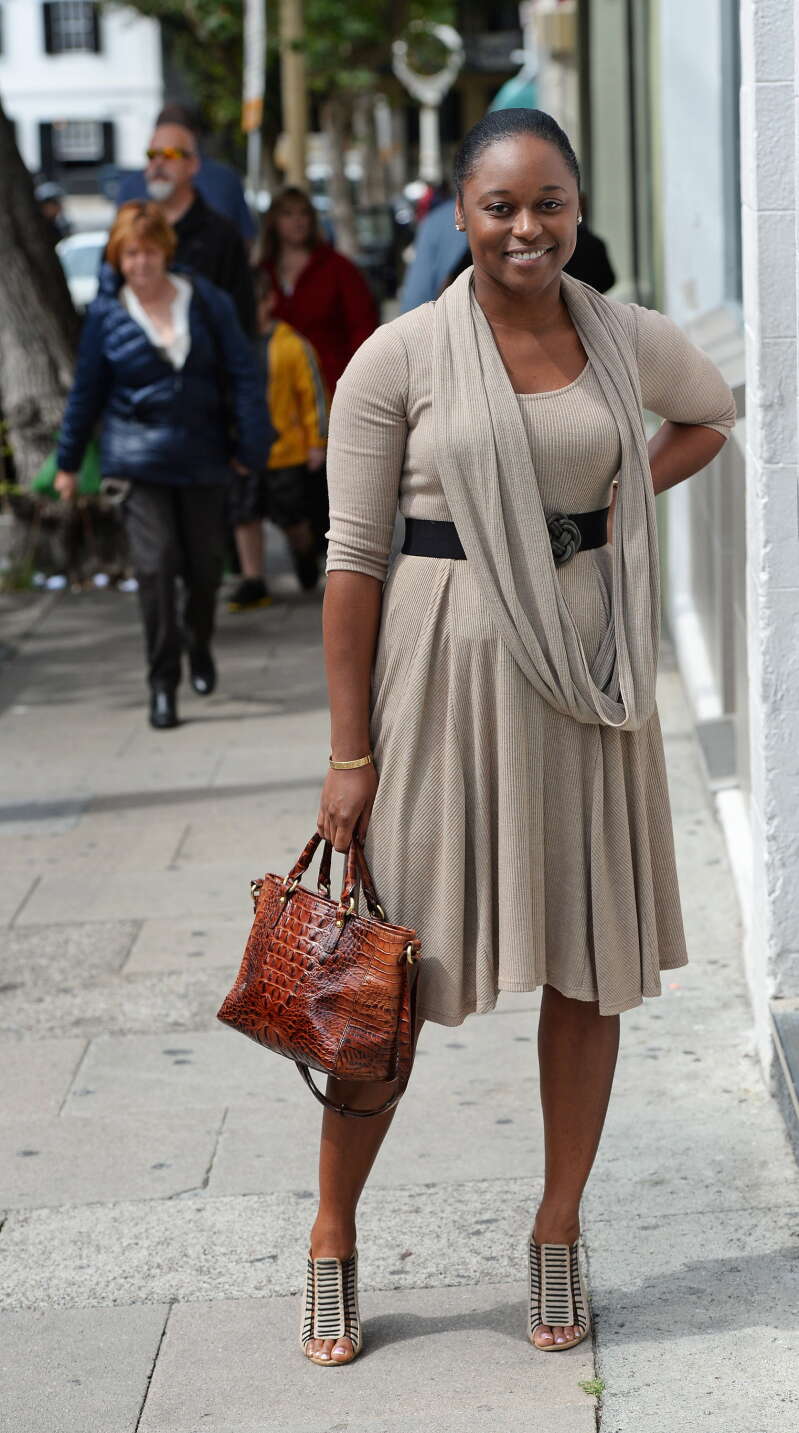 How much money does a woman spend on clothes and accessories throughout her life?
Nearly $125,000 according to a UK study by ladies' deodorant brand, Sure.
Keep in mind this does account for 80 years (the average British woman's lifespan) worth of shoes, pants and dresses.
But that's also enough cash to take a trip around the world, buy a luxury car or make a down payment on a home.
The Royal Gazette asked three women to share what shopping habits they thought they might break to save some money.
Deniece Gordon, 30, said shoes were her problem.
"Unfortunately I'm addicted to shoes," the underwriter said. "I will buy shoes unnecessarily, so anytime I see something different I will buy it.
"It would be great if I could cut down. That way I'd have more neutral pairs that could be worn with different styles. I'm sure that would save some money.
"Another thing I'd like to do is stop buying so many dresses. To be honest it's probably more economical to mix and match the tops and bottoms I have already rather than buying one whole solid piece."
Ms Gordon said her typical style was "simple and comfortable".
"It's simple in terms of colour and pattern, and comfortable, because I'm always on the move going to and fro," she said. "It's also professional. I was taught you have to dress for the job you want."
She said her style was inspired more by art, than magazines or people watching.
Georgette Collins said she'd like to cut down on the number of jackets she buys. "That's something I'd like to change," the 32-year-old said. "Maybe I could use different tops that I already have in my closet so I don't have to invest in so many jackets. I'm always thinking about that."
Ms Collins' style is a mix of conservative and professional. She also likes to wear a lot of light colours and pastels.
One thing accountant Sarah Hurson feels she could do to save money is buy more practical heels.
"I always end up buying too many really high shoes and never wear them or only wear them once," the 29-year-old said.
"It's really a waste, but I buy them anyway. So for me it would be good to buy more comfortable shoes. There's not much else I could do."
She tries not to overload on clothes by buying mostly basics for her wardrobe.
"I have a few kind of core items in my closet and then work with those," she said.
Most of her fashion inspiration comes from stars like Victoria Beckham and Jennifer Aniston.
"I love Victoria Beckham's clothes. I love the basic colours she wears.
"It's mostly black or neutrals and stuff like that. I also like Jennifer Aniston in that she never looks like she put a great amount of effort into it, but she always manages to look great."