What is your #ThreeWordFashionAdvice?
Updated: Jul 03, 2015 08:01 AM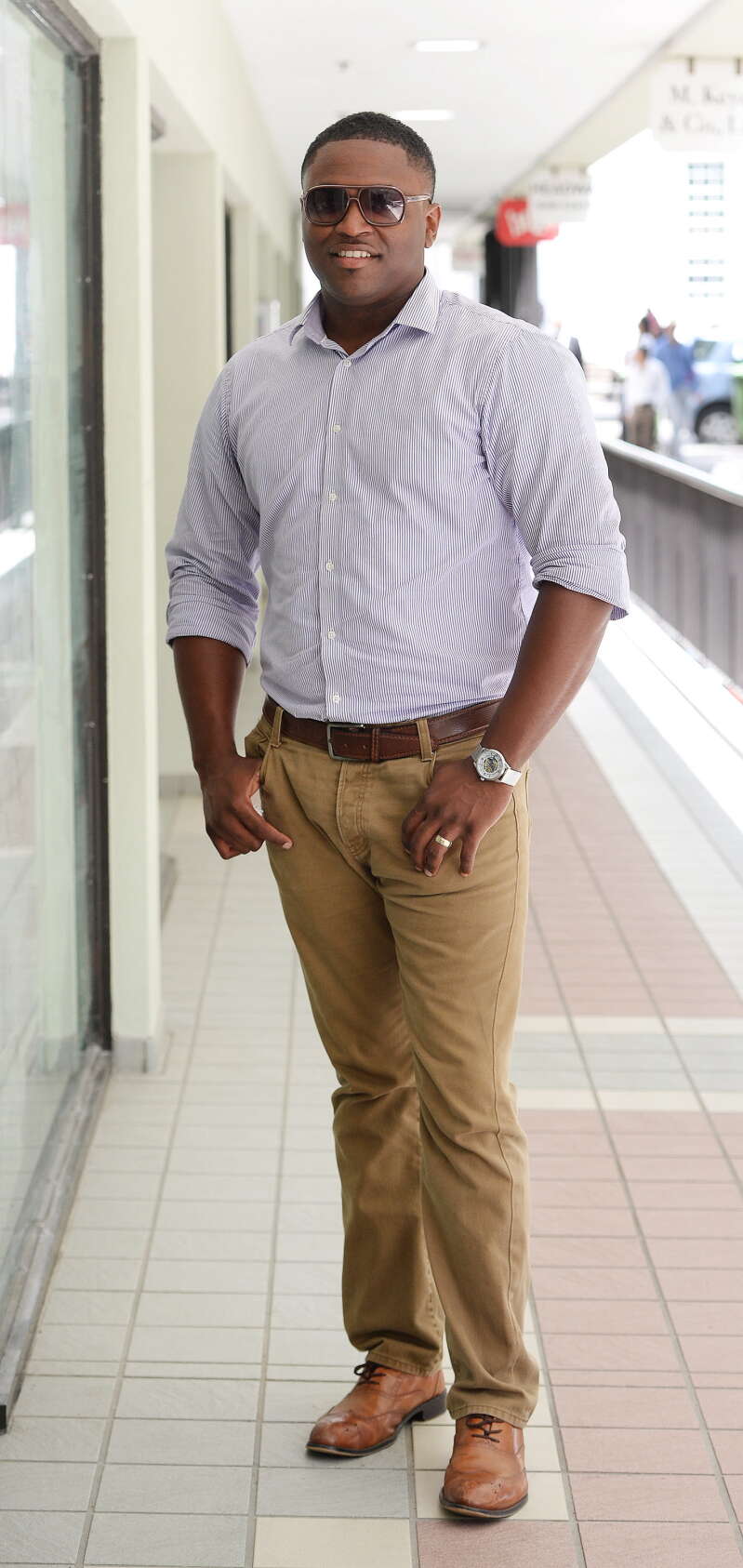 Twitter isn't the first place people typically go for fashion advice but that all changed last week.
News feeds were filled with #ThreeWordFashionAdvice from US fashionistas and comedians.
To get in on the action, Lifestyle asked people in the city to share their own short style tidbits.
Andwele Simons, 32, said his advice would be to #Represent- YourselfWell.
"How I dress I want to be able to have a business conversation or a spiritual conversation with someone," he said.
"I don't want what I'm wearing to take from what I'm saying. I want it to represent me as a person and what I stand for."
Mr Simons, a corporate sales rep and drum teacher, described his style as "clean and slightly preppy". "I like to prep it up sometimes, especially when I play drums," he said. "I wear my top buttoned all the way up or might wear a bow tie or a vest or my pants leg rolled up. I just try to make it funky, but still clean at the same time."
He said he wasn't very adventurous when it came to fashion and avoids bright colours and crazy patterns. "I like to be neat," he said.
Seventeen-year-old Khara Moore's tip would be #AlwaysAccessoriseWell. She believes that accessories can easily add oomph to an outfit and bring out elements in your personality as well.
The aspiring business professional said her typical style was classic and sophisticated.
"I try to dress so that my reputation is as good as possible going forward because in the business world they don't play games," Miss Moore said.
"I know that presentation is key so I have to make sure I have my look together and make sure it's presentable."
She said she gets inspired by seeing outfit designs in magazines. She also likes seeing what certain celebrities have on. "They tend to be really successful people so they present themselves well and are good role models for me in business," she added.
Marketing professional Nicole DaPonte's style suggestion? #Go- WithAsos.
"Everything I own is from either [online retailer] Asos.com or Zara. Their sizing is amazing and fits me perfectly. If you shop with them enough you know exactly how their sizing works," she said.
The 24-year-old had on a feminine dress when she spoke with The Royal Gazette but said her style was typically quite grungy.
"I actually used to dress really girlie until about a year or so ago when I moved to London and everyone wore so much black," she said.
"My fashion has sort of evolved from that. I switched to wearing a lot of black and leather but when I'm at work it has to be really work appropriate so I change it up a bit to make it more professional."
She gets most of her fashion inspiration from Instagram and websites like Models Off Duty.
"I'm also into a lot of Australian brands so I look at a lot of their products over there as well," she said.
Victoria Pereira's style tip is #AlwaysWearBlack. She finds the colour to be extremely practical and wears it herself on a regular basis.
"My style tends to be super casual," the 39-year-old said. "I'm usually a black and white kind of girl. I just feel more comfortable in it and it goes with everything in my closet."