Chicken pot pie and the perfect wine
Created: Apr 24, 2015 09:00 AM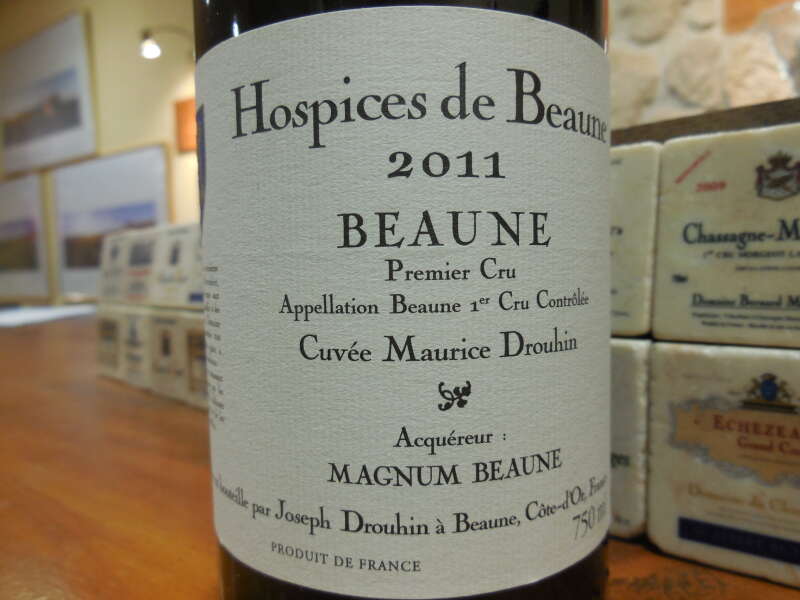 I must advise you dear reader that despite the heading, if you carry on you will see that I am not about to suggest the correct wine(s) to accompany said pie, but only that by happenstance both crossed my path at the same time on an evening last week.
Let me tell how this came about. I was on a lovely lawn at the water's edge, conducting a rather fine wine tasting for a group of a dozen folks that are involved with international business on our Island. I would classify the six wines as high-end, in fact if you thought it would be fun to round up 12 or so friends and buy the very same six, your bank account would be depleted by $587.75.
I could tell by accents that our group represented the Mother Country as well as those vast lands to our West. The former would probably prefer France and the latter possibly the New World. I was happy that I had three from each source.
A little Abraxas (God of 365 paradises) 2012 from the biodynamically farmed Scintilla Vineyard in the Carneros region of Sonoma was poured first and Robert Sinskey showed his wonderful talent. Riesling, Pinot Gris, Pinot Blanc and Gewürztraminer combine for a pure impression of a stone wall with flowers growing on it. It was my impression that this was very well received across the board and it has certainly been a favourite of ours since first tasting it in Napa Valley a few years ago. $43.90
Then we moved on to the Auckland Peninsula of New Zealand for a Chardonnay that at 95/100 from Parker is quite likely the highest rated white that we currently stock from anywhere. Fortunately this Hunting Hill Vineyard 2011 Chardonnay that is produced by Kumeu River winery, also showed at its very best. It gives so much — mango, guava, pineapple, brioche, cashews, fresh ginger, cinnamon toast and more. Unlike most New World Chardonnay this should cellar well for another five or six years. $38.80.
The final white was Clos des Mouches 2010 Premier Cru from Joseph Drouhin. I will quote one critic: "It is simply legendary. It exists on its own rarefied plain on terms of class and longevity. This classic vintage comes dangerously close to reaching its pinnacle." From the birthplace of Chardonnay in Burgundy I hardly need to say that this was good to the last drop! $97.05.
Pinot Noir is a good place to start with reds and again we found ourselves in Burgundy with the Hospice de Beaune Cuvee Maurice Drouhin 2011. Every November this hospice that was founded in 1443 to care for the poor among us, has an auction and barrels of wine from the vineyards that have been deeded to it to support its operation. We usually bid on two barrels, or 600 bottles, and such was the case here. The wine is quite dark for a Pinot Noir, but smooth with ripe, sweet fruits and overall quite charming. To be honest I would give it a little more time in the bottle. $67.60.
As you may know, in 1855 a classification of wines in the Haut-Medoc region of Bordeaux took place. There were literally thousands of properties to choose from. Four were granted First Growth status and 15, Second Growth. In 1973 the only change took place when Mouton Rothschild was elevated to First Growth. Forty-two others became Third, Fourth and Fifth growths. The Chateau Ducru Beaucaillou 2004 from the commune of St Julien, that we poured next, is today referred to as a "Super Second" as it is officially a Second Growth but over the last 160 years most feel that it has become equal to the top five. $128.60.
We finished with the 2003 Hillside Select Cabernet Sauvignon from Shafer Vineyards in the heart of the Stags Leap AVA (American Viticultural Area). When it was released Robert Parker rated it 98/100, but recently he elevated it to a perfect (and extremely rare) 100/100 and called it "an utterly perfect wine" that will show beautifully for another 30 years or so.
I would say that the tasters that hailed from the East of our Island were happiest with the elegance and sophistication of Ducru Beaucaillou although they appreciated trying the Shafer. I and one or two others just loved the power and glory of the Hillside Select Vineyard with its minerality, flowers, crème de cassis, blackberries and velvety tannins. $211.80.
And now back to the heading. I should say that I am normally blessed with quite wonderful meals emanating from our kitchen, but as the time of arriving home after this tasting was unsure, my dear wife popped a frozen chicken pot pie in the oven. So it was that we shared about a third of a bottle of the 2003 Hillside Select with "a golden crust, white meat chicken, peas, carrots, celery and onions".
By now the wine had fully opened up and it was magnificent!
This column is a paid-for advertorial for Burrows Lightbourn Ltd. Michael Robinson is Director of Wine at Burrows Lightbourn Ltd. He can be contacted at mrobinson@bll.bm or 295-0176. Burrows Lightbourn has stores in Hamilton (Front Street East, 295-1554), Paget (Harbour Road, 236-0355) and St George's (York Street, 297-0409). A selection of their wines, beers and spirits is available online at www.wineonline.bm.