Older vintages sale
Created: Sep 11, 2015 08:00 AM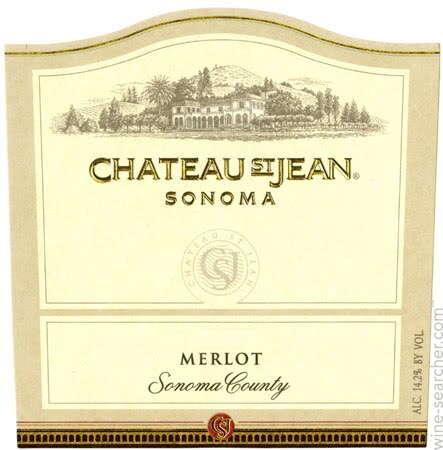 I know that it is an old joke, but many fine wines definitely improve with age; the older I get the more I like them! I would hazard that most are made for the 96 per cent of us that consume the wines that we buy within 24 hours and for many of these Monday to Thursday night offerings, the grapes are gently pressed to limit the amount of "bad" tannins released by the skins, seeds and stems.
"Good" tannins, many from oak barrels, bind together and with aromatic compounds (created by the grapes to attract pollinating insects) in finer wine. Over time, new flavours are created and complexity goes up as the wine becomes more supple and smooth. It is important to think of tannins as the compounds that hold all the various components of a good wine together and help them age together in harmony.
I would like to say that we have purposely aged a few wines in our temperature-controlled cellars just so that our valued customers can enjoy the experience, but you dear reader are too perceptive for that, so I will fess up and just say that we would like to reduce our stock levels a modest amount.
If your mind is drifting towards braised lamb with fresh herbs or even an assortment of hearty cheeses then please consider our 2009 Steele cabernet franc from Lake Country. My old friend Jedediah Tecumseh Steele only made 1,500 cases from this area north of Napa Valley that at one time thrived and is now on the rebound. This wine is a mouthful of pleasure with lots of fruit, medium tannins and a long, lingering finish. It just may convert you for life to the joys of this grape. It was $21.60 and is now $15.
Just imagine that you are sitting in a lovely restaurant in downtown Mendoza and the sommelier shows you and your significant other a wine list with 375 wines to choose from, all produced in Argentina. You ask for the best red for no more than 700 pesos (about $75) and he pours Fabre Montmayou Grand Vin 2007. You both love it. I search out the owners of this small, French-owned winery, and buy about ten per cent of their production of this wine, possibly too much for our small country.
One review speaks of a "cluster of roses and violets in a wine that reaches out and caresses the tongue, gently scattering crushed violets with hints of maple syrup and stewed plums". Robert Parker writes of "glass-coating opaque purple colour, smoke, toasty oak, incense, black cherry and plum that is supple-textured, ripe and concentrated". This review was written six years ago, so it is interesting to see how it has developed and, even more importantly, he suggests drinking it before 2023. Regular price of the 2007 Fabre Montmayou Grand Vin is $35.55 but now on sale for $20 — 85 per cent malbec, ten per cent cabernet sauvignon, five per cent merlot.
Our 2010 Sonoma County merlot from Chateau St Jean, if again I may quote Mr Parker, is "an inviting, juicy, medium-bodied wine with mocha, black cherries and plums that should be consumed between 2013 and 2018". He also says that quite simply it is a ridiculous value. We have made it even more so by reducing it from $30.70 to just $20. I first visited this property in the 1970s and its impressive architecture does warrant its name and its reputation as a fine producer.
Back in 1974 David Adelsheim worked a harvest in Burgundy and he realised that the chardonnay vines produced fewer and smaller grape clusters than he was used to in Oregon. Eventually he was given permission to import and plant "Dijon clones" and we have his Adelsheim 2011 chardonnay from Willamette Valley. It is holding up very well, I believe due to its Burgundian style, and actually received a rating of 91/100. I would try to drink this wine within a year and the price has changed from $28.40 to $19.
This column is a paid-for advertorial for Burrows Lightbourn Ltd. Michael Robinson is Director of Wine at Burrows Lightbourn Ltd. He can be contacted at mrobinson@bll.bm or 295-0176. Burrows Lightbourn has stores in Hamilton (Front Street East, 295-1554), Paget (Harbour Road, 236-0355) and St George's (York Street, 297-0409). A selection of their wines, beers and spirits is available online at www.wineonline.bm.