Wines you cannot buy yet
Created: Sep 25, 2015 08:00 AM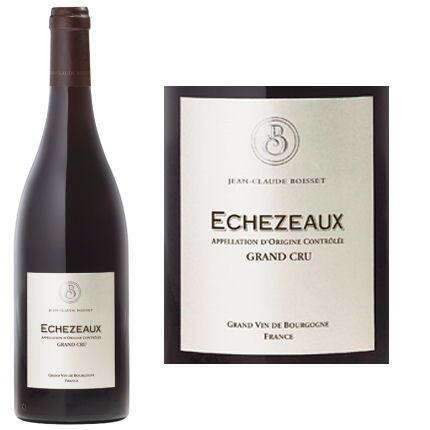 I wondered whether I should write about our new selection of burgundies from Jean-Claude Boisset because we have asked our three stores to not display them until October 1. It does, however, give me a reason to mention "travel shock". I am anxious to share the story of these new additions to our portfolio and do not feel like waiting.
Wine does not really like vibration, temperature changes or too much direct light (the coloured bottle protects from the last one). On the journey here we use a thermal cargo blanket and its thin, reflective material is attached to the inside of the container like a big plastic bag. Amazingly, it reflects about 97 per cent of any radiant heat and during the winter it insulates from the cold.
During a long voyage it is thought that vibration is the culprit that causes the wine to become disjointed and best described as being "muted" or "hollow". A similar situation often arises right after bottling that we describe as "shutting down". All seems fine after a couple of weeks.
Somewhat related is the subject of pressure and my old friend Neil Empson, who arrives from Italy next week, always reminds me to try any new wine from him on a "Bermudaful day" as wine is affected by pressure rather like shark oil. When the barometer is high the wine is more settled. I have discussed this with winemakers as they look for a clear day before transferring from tank to barrel and on to the bottle. In fact one in California rather shocked me with his knowledge of our use of shark oil and how pressure affects a complex liquid. But please do not stop drinking wine on a rainy day!
So on to Jean-Claude Boisset who founded his winery in the early 1960s in the heart of Nuits-Saint-Georges, and Gregory Patriat who arrived in 2002 with his artisanal, non-interventionist approach to winemaking. His limited production wines come from vineyards that are mostly farmed organically and we have eight of them. Here is information on a few:
Let's start with our Boisset 2013 pinot noir "Les Ursulines" that is named for a historic convent that the family bought for their headquarters. The fruit all comes from old vines in the Cote de Nuits, which is an area that ensures quality far higher than many standard "Bourgogne" wines. Joke: until I went to Burgundy I thought that Cote de Nuits was a jacket that men wore in the evening. Sorry! You will find fresh raspberries and tart cherries on the nose with notes of black pepper. $23.95.
At the high end of the scale we have Boisset Echezeaux Grand Cru from the very fine and early maturing 2011 vintage. This wine will show you how the pinot noir grape has been perfected over 2,000 years in a climate that suits it exceptionally well. It is purple in colour with great fruit such as ripe, black cherries, and hints of smoke add complexity. A rich juiciness is followed by a lovely tannic structure and a velvety finish. Wine Enthusiast magazine rated it 94/100. $166.40.
The Californians have Stags Leap and the French have Meursault. This, one of my favourite chardonnays, actually means "mouse's leap" as it is said that a mouse can leap from chardonnay to pinot noir vines in Burgundy as they are planted so closely. Meursault 2012 "Les Limozin" takes its name from a stream that once flowed alongside the vineyard.
May I suggest that if you are cooking a Bermuda lobster you really should strive for the perfection that this wine would offer as its very complex citrus and white flowers, along with its intensity and silky texture, would be just glorious. I am sure that you include lemon and butter with this treat and this wine offers all this as well. $58.65
Please stop by in early October and see our range of wines from this firm. You will not be disappointed. After all, it is the historic birthplace of chardonnay and pinot noir and the benchmark for the rest of the world to strive for.
• This column is a paid for advertorial for Burrows Lightbourn Ltd. Michael Robinson is Director of Wine at Burrows Lightbourn Ltd. He can be contacted at mrobinson@bll.bm or 295-0176. Burrows Lightbourn have stores in Hamilton (Front Street East, 295-1554), Paget (Harbour Road, 236-0355) and St George's (York Street, 297-0409). A selection of their wines, beers and spirits is available online at www.wineonline.bm.