BA cuts flights by more than half amid UK Covid-19 crisis
Updated: Jan 12, 2021 09:49 AM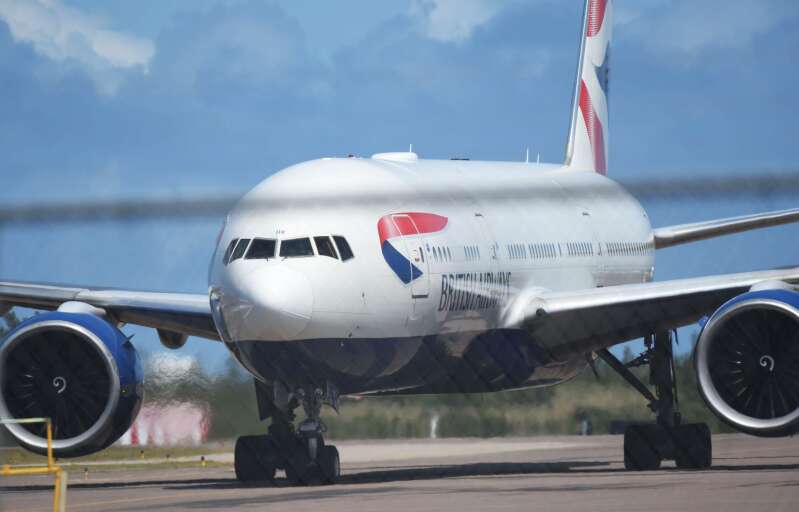 British Airways will this week cut back on flights between Bermuda and London as the UK battles the Covid-19 pandemic.
A Skyport spokeswoman said the BA service between the island and London would be reduced from five flights a week to two from Thursday.
Under the new schedule, flights from London Gatwick to Bermuda will take place on Mondays and Thursdays and return to London from Bermuda on Tuesdays and Fridays.
The spokeswoman said: "This will continue through mid-February, when the UK lockdown is expected to end.
"The airline will then make a decision regarding increasing service to and from Bermuda.
"Please view bermudaairport.com for updates to the monthly flight schedules during the pandemic which are fluid and subject to change, or if travelling, contact your airline directly."
A BA spokeswoman said the announcement of new national lockdown restrictions in the UK had forced the airline to review its flight schedule.
She said: "Our focus is on keeping crucial air links open – transporting vital goods and ensuring people who are permitted to travel can continue to do so safely.
"We will be contacting customers whose flights are cancelled to offer options including a full refund.
"We advise customers to check the latest UK Government travel advice at Gov.uk and their latest flight information at ba.com."
The service is not the only one affected by the recent global spike in Covid-19 cases.
Air Canada announced last month it would suspend flights from Toronto from January 8 until February 12.