Minister recognises Customs officers' long service
Created: Jan 31, 2022 07:43 AM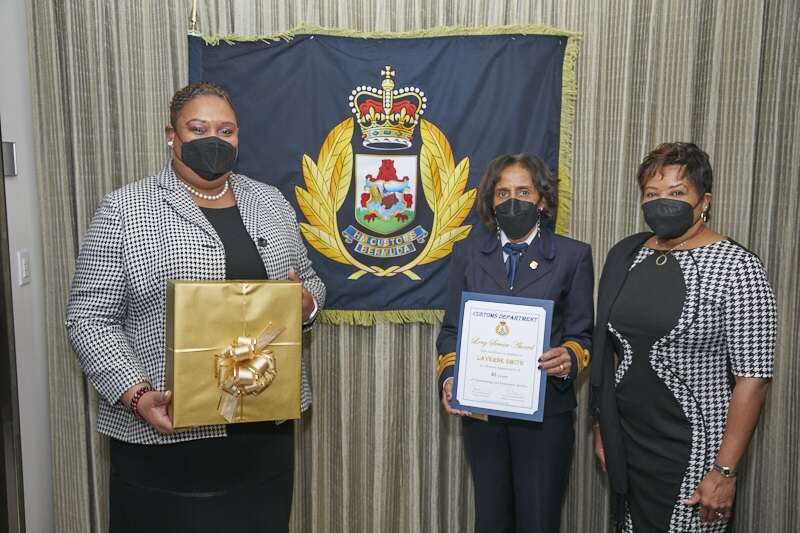 A small gathering was held at Customs Headquarters in recognition of International Customs Day.
Renée Ming, the Minister of National Security, attended the event in Hamilton during which two employees received certificates for long service.
LaVerne Smith, principal customs officer, was recognised for her 40 years of service and Clayton Fleming, a customs officer, was recognised for 30 years.
The World Customs Organisation has declared this year's theme as "Scaling up Customs Digital Transformation by Embracing a Data Culture and Building a Data Ecosystem".
Ms Ming said: "Despite the ongoing challenges that we as a country continue to face, I am glad that we were able to recognise Customs Day and the service of our customs officers."