Schools benefit from money raised by Off Level Games
Updated: Jan 05, 2023 11:03 PM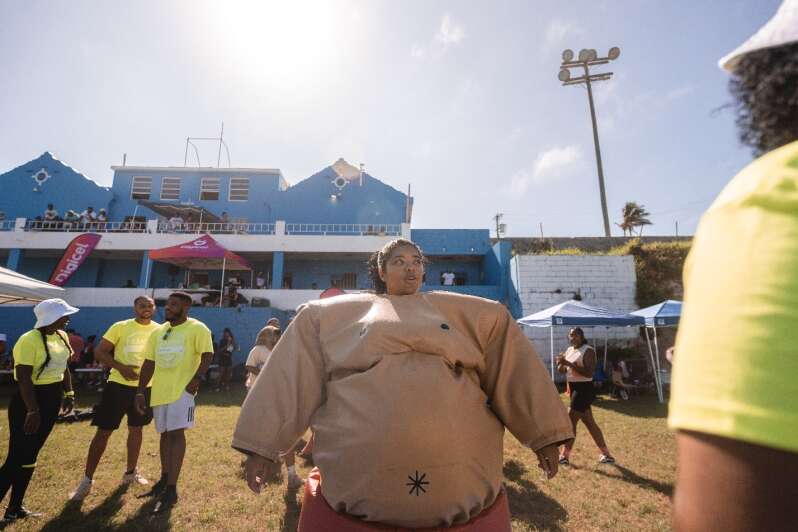 Four schools have received cash donations thanks to the fundraising efforts of amateur athletes.
Twenty teams recently took part in the Off Level Games – an adult sports day consisting of fun events such as dodgeball, sumo wrestling, volleyball and egg-and-spoon races.
The tournament, which raised $1,350, was won by the Legends team who donated the money to St George's Prep, West End Primary, Dellwood Middle School, and CedarBridge Academy. The proceeds will be used to fund school programmes.
Daniel Woods of Off Level BDA, said: "I was happy the winning team decided to go directly to teachers. I often say teachers are severely underappreciated and I'm glad we could help out where we could.
"This was our eighth year hosting the event and previous donation recipients include BASE, SPCA, Kat Kids, and youth sports teams.
"We'd like to take this opportunity to thank our awesome partners who make this event a great success, including Burrows Lightbourn, Digicel, Southampton Rangers Sports Club, Betta Dais, and Xtreme Sports. Without them, fun spirited events like this would not be possible."
To find out more about Off Level BDA events, e-mail offlevelbda@gmail.com.