Bermudian scientist to give talk on workings of the brain
Created: Feb 01, 2023 07:42 AM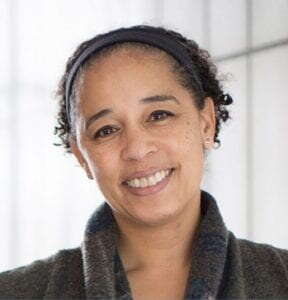 A Bermudian scientist's research into the workings of the brain will be highlighted next Wednesday at Bermuda College.
Eve DeRosa's presentation on the brain and healthy ageing will be shared at the college's annual Roche Science Event from 6.30 to 8pm at the Athene Lecture Theatre.
Dr DeRosa's research has explored "the human cognitive experience and age-related changes across the human life span", the college said.
She has also compared the neurochemistry of attention and learning between human beings and rats.
Dr DeRosa holds a bachelor of arts degree in biology and psychology from Vassar College, and has served as a research assistant at the Harvard University School of Medicine.
She trained in animal neuroscience and received her doctorate in experimental psychology from Harvard, and trained in human neuroscience as a postdoctoral fellow at the Stanford University School of Medicine.
Dr DeRosa is the Mibs Martin Follett Professor in human ecology at Cornell University as well as the Dean of Faculty. She is also a College of Human Ecology Fellow for Racial and Social Justice.
Her research is currently supported by the National Institute of Ageing.
Dr De Rosa is an alumna of Heron Bay Primary School, Bermuda High School for Girls, and the senior year programme at Saltus Grammar School.
The public forum will also be live-streamed on the college's YouTube and Facebook platforms.