Park Hyatt breaks ground on St Kitts resort
Created: Jun 07, 2013 09:00 AM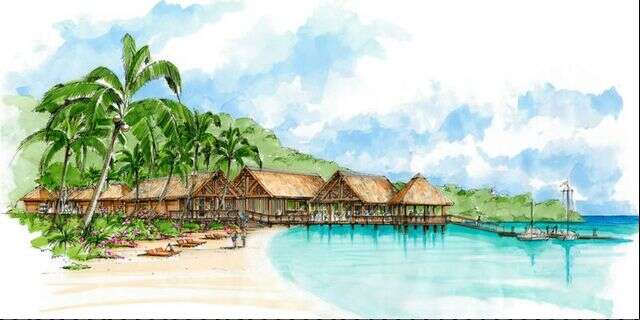 Bermuda won't be getting a Park Hyatt any time soon, but the hotel company broke ground on a resort in St Kitts this week, that's being financed through the Government's St Kitts and Nevis' Citizenship by Investment Programme.
The five-star luxury hotel project on Banana Bay is being developed by Range Developments out of Dubai.
A spokesman for the Tourism Ministry here said yesterday that Government still intends to repeal the Park Hyatt Act, and will do so during the current sitting of the House. The Act gave developer Carl Bazarian a 262-year lease on the site.
Government declined to comment further on the Club Med site or say whether there are any new interested developers at this stage.
Meanwhile, the St Kitts park Hyatt project could put up to 350 people to work in 69-square-mile St Kitts, which has a population of 32,000.
The first phase of the Park Hyatt St Kitts has officially broken ground on the country's southeastern peninsula, the Caribbean Journal reported.
Mohammed Asaria, president of Range Developments, said the project would be completed by the end of 2015. It is slated to include 125 rooms in its first phase.
"This project, we are committed to the people of St Kitts to deliver and to deliver to ensure maximum benefit to the island," he said on Tuesday.
"We are surrounded by beautiful land, beautiful weather, and there is no reason why this hotel development cannot be an example for another three or another four or five hotels to be built on the island of St Kitts and Nevis," Asaria said.
The project will include 165 rooms and as many as 43 residential villas and apartments.
The first phase will include 125 rooms.
Individual shareholders can qualify for St Kitts citizenship by investing $400,000.
St Kitts Tourism Minister Ricky Skerritt has said project investors can qualify for island citizenship as part of a "special pioneering arrangement". The country has had a citizenship-by-investment programme since 1984.
The Park Hyatt St George's, the latest in a long line of failed deals to develop the former Club Med, was called off by the OBA Government earlier this year.
Mr Bazarian was selected back in 2008 by the PLP Government to construct a new Park Hyatt Resort at the St George's site.