AM Best affirms BF&M's A rating
Created: Sep 23, 2016 08:00 AM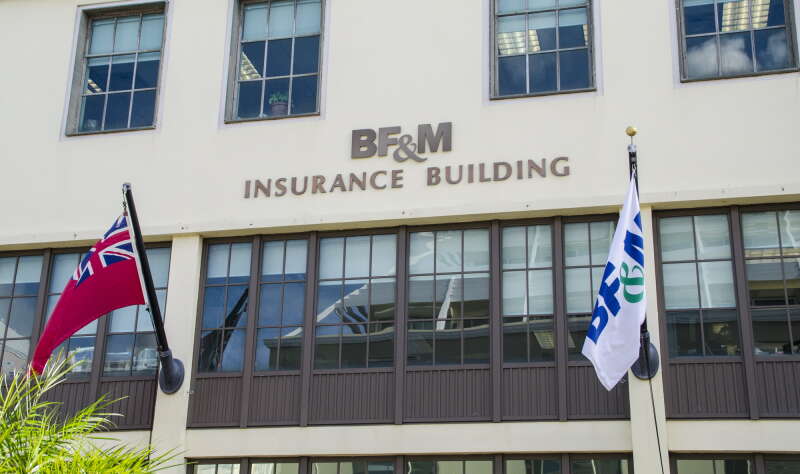 Jonathan Kent, Business Editor
Credit ratings agency AM Best has affirmed the financial strength ratings of BF&M Ltd's operating companies.
Keeping their A rating are BF&M Life, BF&M General and Cayman-based Island Heritage, while the Insurance Corporation of Barbados keeps its A- rating. All the ratings come with a stable outlook.
John Wight, chief executive officer of BF&M, welcomed the ratings affirmation and said they were meaningful to customers.
"We were delighted to receive notification by AM Best that the financial strength ratings of these four BF&M Group companies had been reaffirmed. The BF&M Group operates in Bermuda and 15 islands in the Caribbean," Mr Wight said.
"There is no insurance group writing domestic insurance in Bermuda and the Caribbean with stronger ratings.
"These financial strength ratings are important to all of our clients, whether it be in respect of paying a house damage claim following a windstorm next week, or paying a life insurance claim 50 years from now."
Best commented that while BF&M's core market was still Bermuda, the company had been successful in its geographic diversification and said the recent integration of the Bermuda and Cayman property and casualty insurance operations would improve efficiency.
It said the ratings were justified by BF&M's "good earnings, strong risk-adjusted capitalisation, increased business diversification and operational efficiency".
Best noted: "The majority of earnings is generated by BF&M Life's group health line of business, which in recent years benefited from a moderated medical cost trend achieved in part through enhanced wellness initiatives and improved pricing for overseas treatments."
However, Best also pointed out that the "Bermuda market has been impacted by the global economic downturn, which has affected tourism, population growth and property values on the island.
"These factors result in limited local market growth opportunities for BF&M Life and BF&M General."
It also pointed that BF&M's earnings last year were impacted by mortgage impairments, including a $6.5 million writedown of a large mortgage.
Best added: "While the exposure of BF&M's investment portfolio to local mortgage loans has diminished over the past five years, the organisation continues to use this asset class to support longer term liabilities and increase investment yield. However, as economic weakness in Bermuda persists, there is a risk of additional future impairments. However, investment volatility is mitigated through active asset liability matching."
Best also noted that BF&M's investment income had "experienced substantial fluctuations, primarily from changes in the fair value of fixed-income securities due to movement in interest rates".