Misinformation & contradictions
Created: Aug 20, 2011 08:21 PM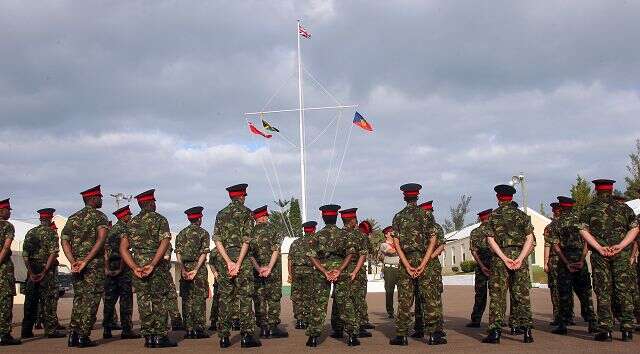 August 19, 2011
Dear Sir,
On Wednesday, August 5, a column was written by Mr Walton Brown criticising BAD for launching out anti-vote initiative. The following is our response. At the outset it must be stated that Mr Brown has a vested interest in the PLP maintaining power. Therefore he cannot be expected to be impartial or objective on this particular initiative as it threatens his party's hold on power and his own political aspirations. His comments more than prove that to be the case. For they contain misinformation and contradictions which will be addressed accordingly. We begin with his opinion of our legal case and why he feels that we are doomed to fail. This is based on the premise that we are making the forced labour argument before the ECHR. That is simply not true as are argument deals with the rights of conscientious objectors. It is obvious he has done absolutely no research on the case yet states with authority we are doomed to fail. That is perhaps more wishful thinking.
Similarly with the anti-vote initiative. On the one hand he states that we cannot be successful but on the other that there is no way to determine whether it is successful. That statement is not only contradictory but inaccurate. And Mr Brown as pollster knows that better than anyone. For there are at least two ways of determining if our initiative has been successful and they are as follows:
1) Compare the average percentage of voter turn out of previous elections with that at the next election. If it is significantly lower then it is logical to conclude that BAD has been successful.
2) Compare the average amount of ballots spoiled with those in previous elections. If the number spoiled is far greater then again BAD has been successful.
Yet what is amazing is the number of PLP supporters like Mr Brown who state the initiative is doomed to fail yet go to such great lengths to discredit it. That too is a contradiction. More than likely it is because they are well aware of the groundswell of support our anti-vote campaign has received. That is when listening to talk radio and conversation throughout the island. Many are excited and enthusiastic having embraced our concept of speaking loud without saying anything. That is being part of the political process albeit in an unconventional way.
Election boycotts are a growing global phenomena because they have proven to be effective in advancing a cause. Furthermore there is local precedent. I am speaking of the 1995 Independence Referendum boycott called by the then PLP leader the late Mr Frederick Wade. That was the party policy so it does not matter if Mr Brown supported it or not. And if they could do it on principle then surely we can as well. So to all those dissatisfied voters sick and tired of being ignored and taken for granted by both parties please join our campaign. This is especially directed to those young men subjected to forced labour and it's inevitable abuses because of the 1965 Defence Act. Remember, the PLP can force you into the Regiment but they can't force you to the polls.
LARRY MARSHALL Sr
Bermudians Against the Draft
Ps To suggest that we cannot make the forced labour argument without including compulsory education into the equation is just plain stupid.