Rogue fishermen must be stopped
Created: Jul 23, 2021 07:59 AM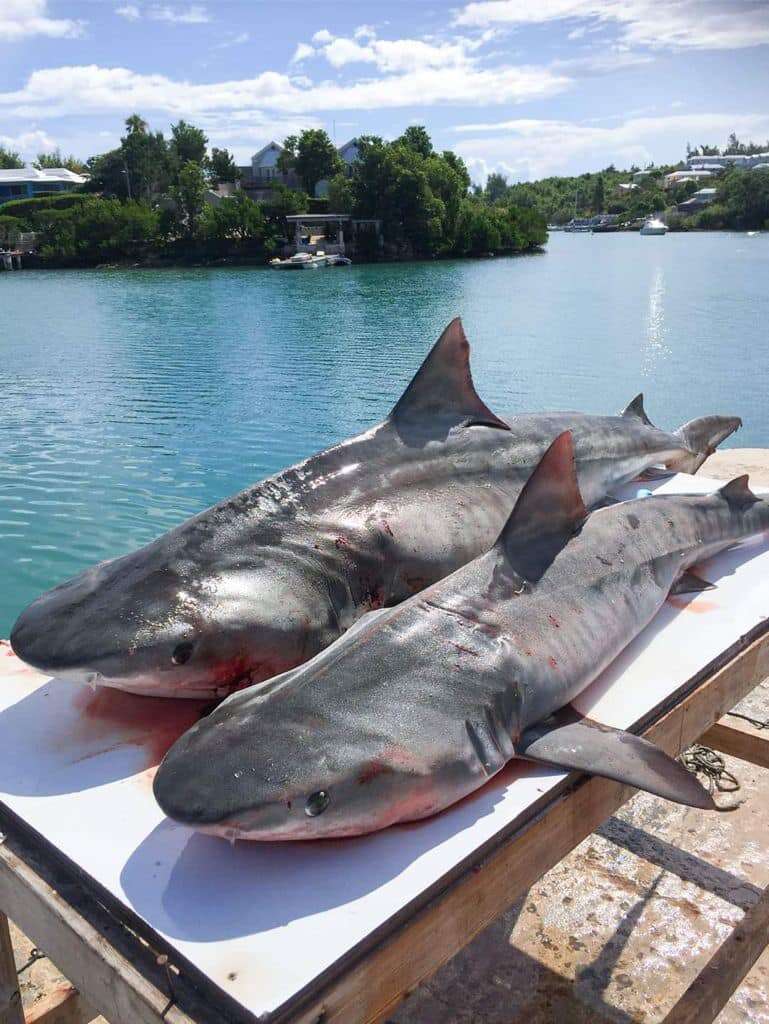 Dear Sir
The article today (July 21, 2021) concerning the killing of two tiger sharks, "Appeal to end shark fishing", was devastating to the sharks, but also to the many people who are trying to protect them.
The Seagrass Restoration Project, the Bermuda Turtle Project, the Bermuda Shark Project and various environmentally conscious people are involved in their protection. I'm sure there are many more eco-friendly people than there are bad fishermen.
This is a quote from an experienced shark researcher: "These are juvenile tiger sharks. Tiger sharks don't become reproductive until about eight or nine feet. It takes them nearly ten years to get to that size. They only have one or two dozen pups when they reproduce and it is not necessarily every year. The juvenile mortality rate is very high as well. Sharks reproduce at a very slow rate overall."
As was mentioned in the article, when we kill the sharks, then the sharks are not there to eat the turtles. Thus, the turtle population booms, all the seagrass gets eaten, the juvenile fish don't have a place to hide — which equates to fewer fish for the fishermen to catch!
Bad fishing practices have been going on for years and because of this we have lost harbour sea urchins, seahorses and glow worms, and our fish stocks are declining all the time. Sharks keep the environment in check.
If the fishermen cannot control themselves, they must be stopped.
We all benefit from Bermuda's beautiful ocean and sea life. All it takes are a few people to seriously harm it. So let's try to protect it and stop destroying it.
Completely devastated.
HUBERT WATLINGTON
Pembroke