Island Trading adds brands, plans to expand
Created: Sep 25, 2015 08:00 AM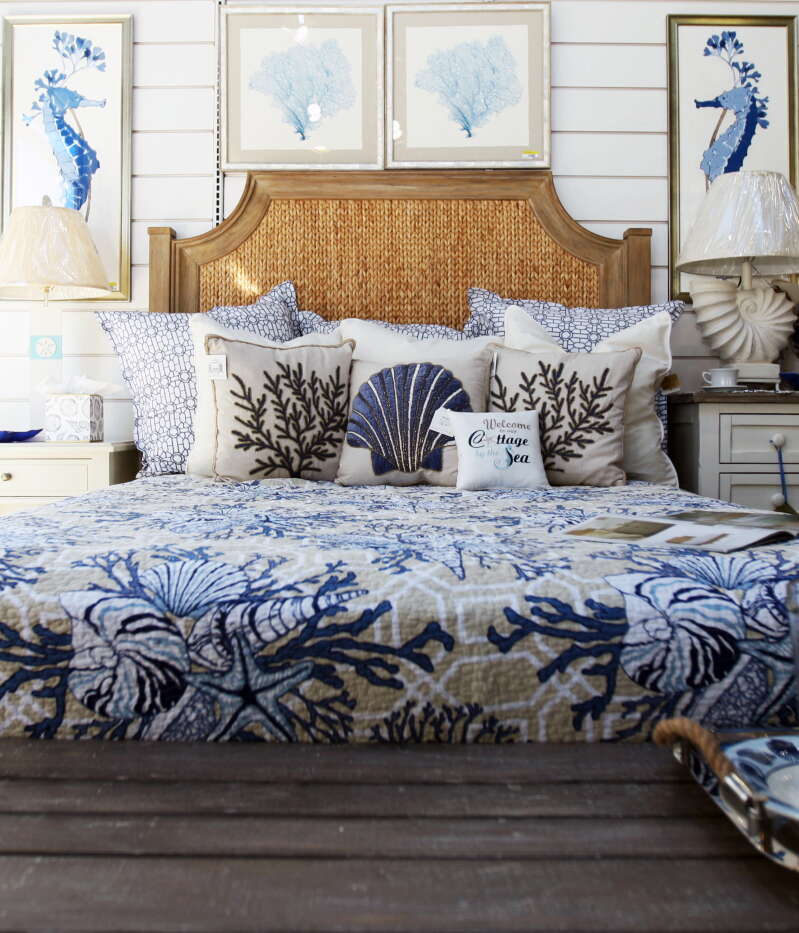 Island Trading has branched out and is now offering a range of indoor furniture after linking up with two distinguished US furniture manufacturers.
Items from Virginia-based Rowe and North Carolina's Stanley Furniture, are creating a buzz at the shop on Reid Street.
The business is well known for its garden and outdoor furnishings, pool equipment and selections of yachting and outdoor apparel. Now it is responding to customers' requests for elegant and creative indoor furniture.
It is a logical progression, explained Island Trading vice-president Laura Farge-Lowe. "Customers have been asking us to provide indoor furniture for a few years. Quite a lot of our customers already use some of our outdoor furniture, indoors," she said.
For a number of years the shop has considered the idea of offering indoor furniture, but was only acted upon during the past 12 months.
"We wanted to maintain the same quality we have for the outdoor things," said Mrs Farge-Lowe. "We spoke to our customers and architects to find out who they like and trust, and then we established relationships with two main suppliers."
On display in the shop is a range of tables, chairs, sofas, bedside tables and other items from Stanley Furniture.
"The company has been around for 90 years and is a name trusted in the industry. It is at the top end of the market," said Island Trading founder and president Gillian Farge.
On the Island this week to assist with the launch of the indoor range was Landon Smith, director of sales at Stanley Furniture. He described the items as "the coastal range".
He added: "It's bringing the outdoors inside. People want a unique look."
The store has also brought in a line of upholstery items from Rowe, another long-established US brand. The furniture coverings are striking and practical as they can be machine washed.
Mrs Farge-Lowe said: "Customers have been coming in and saying 'Wow'. These are coastal products that are affordable. We are staying as close to the US retail prices as possible."
The new indoor furnishings are displayed in situ, so customers can visualise how they would look in a home setting. The furniture can also be touched and tried.
"People want to touch the finishes and sit in the chairs. They want to try things out," said Mrs Farge-Lowe.
The eye-catching way the furniture is displayed in the store owes much to the skills of interior designer Sue Kemp.
Stanley Furniture's Mr Smith said he was impressed by how well the shop presented its inventory.
"We could not be happier to have this type of representation in Bermuda. It feels more like a design retailer. It's great," he said.
There has already been a positive reaction to the new range from customers.
Mrs Farge-Lowe said the new indoor range was offering customers something that has been missing in Bermuda.
Island Trading will continue to sell outdoor furniture alongside the indoor offerings. The shop is looking to strike a balance between the two to reflect the changing demand at different times of the year.
And the 32-year-old business has plans to expand further. There is also an opening for another salesperson, and possibly an additional warehouse person position in the near future.