Waterworks opens drive-through service
Created: Jan 04, 2017 07:00 AM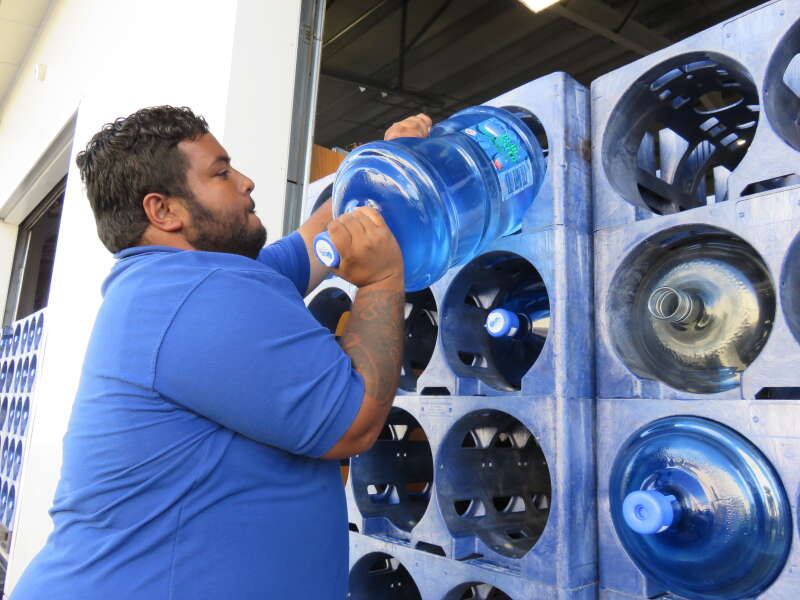 In an effort to make things flow more smoothly for customers buying water bottles, Bermuda Waterworks Ltd has opened a drive-through facility.
A new access road at the business on Parsons Road, Devonshire, doubles as a drive-through route where customers can buy five-gallon water bottles and have them loaded into their vehicle by staff.
The drive-through has been operating since November.
"Everybody seems to be very happy. We've had nothing but positive feedback about it," said Allan Rance, chief executive officer of Bermuda Waterworks, which manufacturers bottled water under the Pure Water brand.
"We did a customer survey and it was clear that the majority of customers would prefer the option of being able to drive in, be serviced, and drive out, all without needing to get out of their car."
The company, which also operates the Watlington Water service, already had plans for a service road, from which the drive-through concept emerged.
Mr Rance said: "Customers can buy the five-gallon bottles. This is where the lowest expense is; there's no fees attached from distribution expenses; that's most attractive to a great number of customers."
He said some customers struggle to lift the full bottles, which weigh 40lbs, and they appreciate having the lifting done by staff at the drive-through.
Enhancements to the new service are on the way.
At the moment customers can make a payment by swiping their plastic card. The intention is to bring in chip and pin technology also.
And a canopy is on the way, possibly by the end of this month, to provide cover from the elements for customers and staff.