Marine Expo hopes to ride America's Cup wave
Created: Feb 13, 2017 07:00 AM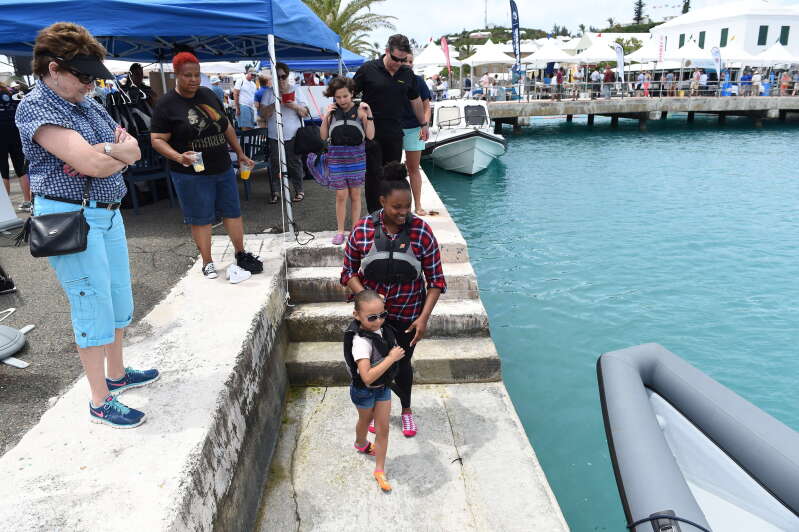 The second St George's Marine Expo will be bigger and better as it rides the crest of an America's Cup wave, organisers promised yesterday.
Ray Lambert, the Bermuda Economic Development Corporation's development officer for St George, said: "We have a lot of discussions to have — the BEDC is working with America's Cup Bermuda so we can have an America's Cup focus in the year ahead.
"Exactly what we're going to do is hard to say but it's a great opportunity to highlight the event in many ways."
But Mr Lambert said: "The event is going to be bigger — last year was a great start and we're really pleased by the support from the businesses and organisations that participate.
"We think many of them will be back and we're expecting more of them to join in as well."
The one-day event, sponsored by oil company Rubis Energy Bermuda, is scheduled to take place at Ordnance Island in the historic former capital on Sunday, April 23.
Mr Lambert said it was hoped to add a water demonstration area off St George so vendors can showcase their products, while another section is planned on the water for charter boat owners to highlight what they can offer in the run-up to the summer season and the climax of the America's Cup races.
He added that the Bermuda Lionfish Task Force, set up to combat the invasive species, will expand on the display they had last year.
One confirmed America's Cup-themed event will be the East End preliminaries of the community grinding challenge, a gruelling test of strength and agility on the same grinding machines used in the America's Cup.
Mr Lambert said sponsorship from Rubis and the support of other organisations meant that businesses had a low-cost way to advertise their products and services.
He explained: "It's a minimal cost for them, considering the amount of foot traffic and exposure they will get."
The event was first run last year to promote the island's large marine-related sector and boost the economy of St George.
It attracted more than 50 businesses and organisations and more than 3000 visitors to the show.
Mr Lambert said: "We really appreciate the support of our sponsors and are very encouraged by the interest shown thus far by the marine community. Ordnance Island is an excellent venue for the Expo and we look forward to making this another great event."
Graham Redford, managing director of Rubis, said: "After the successful launch of Marine Expo in 2016, we're excited to be able to continue our partnership with the BEDC, the Corporation of St George and the St George's Foundation.
"Rubis is happy to support initiatives that drive business to the town and bring tangible economic benefits to the local businesses.
"It is also a great way to bring the community closer together and celebrate our strong maritime heritage."