West Hamilton profits double
Updated: May 30, 2017 12:53 AM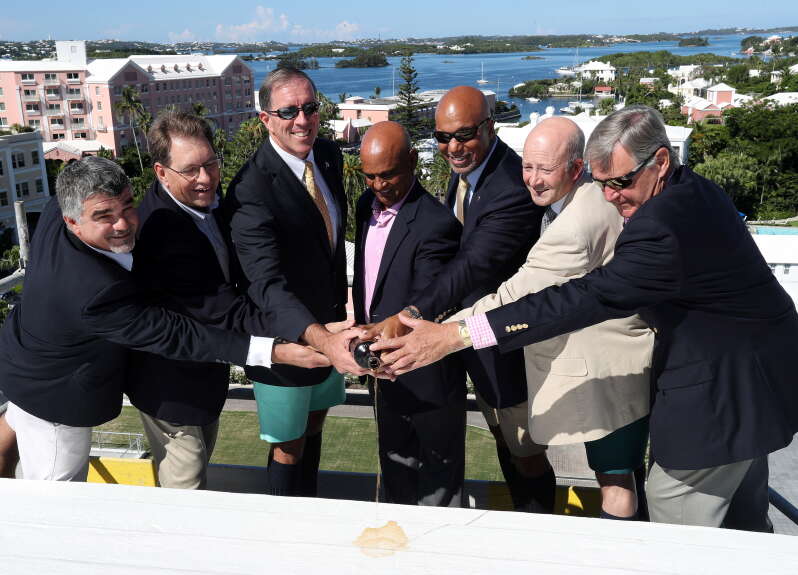 Property developer West Hamilton Holdings Ltd said half-year profit more than doubled to $772,897.
The company, which has built office buildings, apartments and a parking lot on Pitts Bay Road, said revenue climbed 40 per cent to $1.49 million.
West Hamilton, which is listed on the Bermuda Stock Exchange, said its board had approved a special dividend payout of 10 cents per share, payable on June 12, 2017 to shareholders of record on May 29.
"Rental income for the first half of 2017 improved primarily because of additional rental income from new leases of Belvedere Residences and high occupancy level of office spaces," West Hamilton said.
"The parking garage continues to enjoy full occupancy levels with more than 100 potential customers on a waiting list for available parking spaces."
West Hamilton said operating income for the six months through March 31 increased by 46 per cent to $765,476, up from $524,390 in the same period a year earlier.
"Operating expenses increased by 33.4 per cent. due to the commissioning and operation of Belvedere Residences," the company added. "Interest expense increased due to the increase in borrowing to finance the construction of Belvedere Residences, which was offset by the gain realised on the sale of one residential unit."
Earnings were 27 cents per share for the period as compared to 12 cents per share in 2016.
The company reported total shareholders' equity of $22.2 million, up from $21.5 million at the end of September last year — an increase of 3.3 per cent. Total assets amounted to $39.2 million, compared with $40.1 million as at September 30, 2016.
Book value per share at March 31 was $7.65, up 3.2 per cent through the six-month period. The shares closed at $6.01 on the BSX yesterday.