Holistic approach to fitness paying off
Updated: Nov 02, 2017 02:01 PM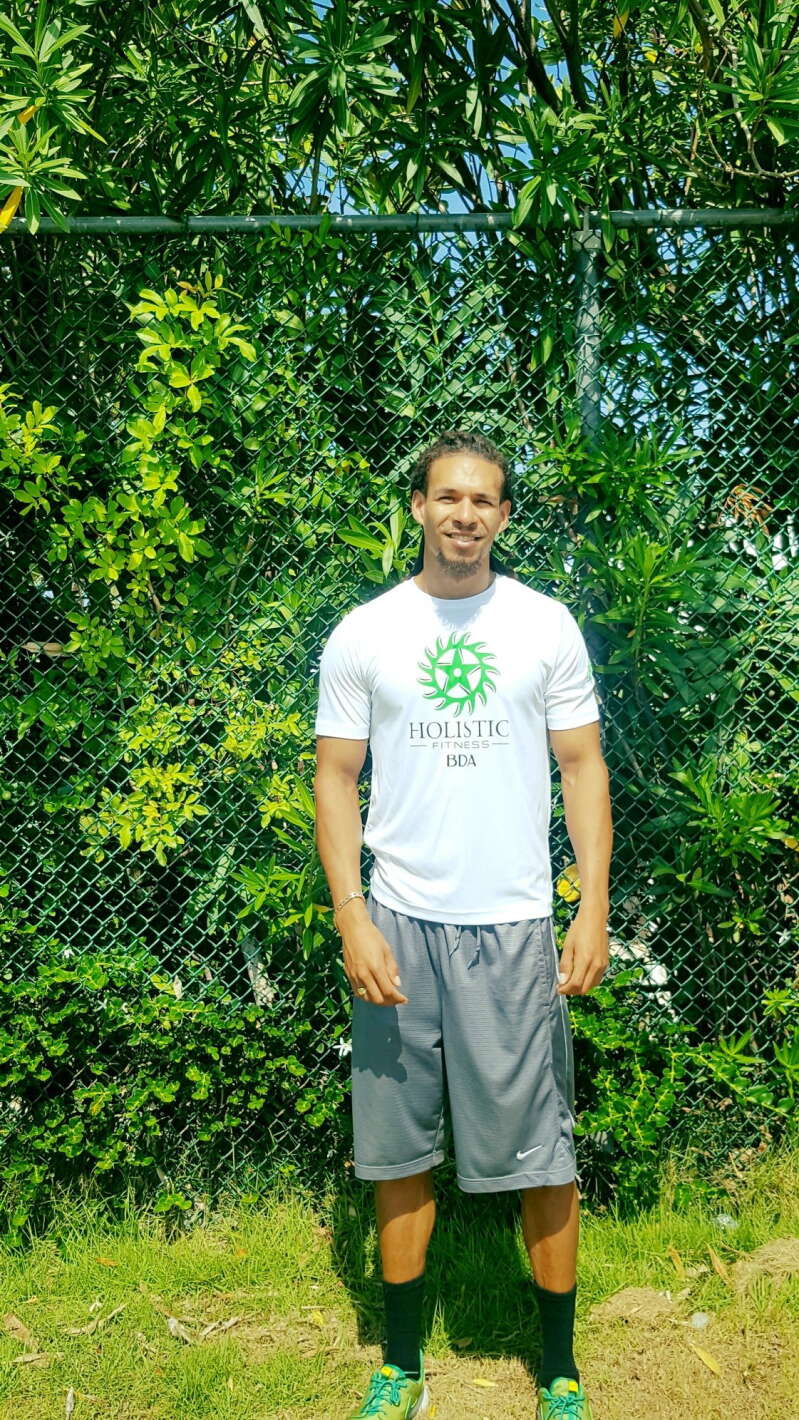 A business that encourages a holistic approach to fitness has seen strong growth in its first year in operation.
Scott Smith, transformation coach and owner of Holistic Fitness BDA, aims to improve the lives of others through a positive mindset, healthy nutrition advice and exercise.
He said: "I aim to make individuals the most all-round powerful version of themselves."
He launched Holistic Fitness BDA in August last year.
"Uplifting others and spreading knowledge has always been a high priority to me," Mr Smith said.
"I've been involved in athletics all my life, and went to university for it. From all the information I learnt in school and in my own self study I knew I should turn passion into occupation."
Mr Smith decided to start his own business after working as a trainer for more than a year at other fitness centres.
"I didn't quite feel I was living up to my full potential and knew I could do more and go further by myself," he mentioned.
Like most businesses, Mr Smith said he had to start slowly.
"I had a few faithful clients and I started to build a buzz but then everything began to have a snowball effect — I went from doing 25 sessions a week to nearly 60," he added.
Holistic Fitness BDA is designed to teach people how to take control and improve their lives through a positive mindset, truthful and up-to-date nutrition information, and an appropriate exercise regime.
Mr Smith mentions that he has some new additions added this year.
"For now I am a one-man army, but looking to incorporate a few new additions this upcoming year," he said. "I can't reveal all yet since things are still in the early stages."
He said he is constantly working on improving his services.
Apart from helping people reach their fitness goal, Mr Smith started selling his own athletic T-shirts and plans to expand and sell sweat tops next.
In the future, he wants to hire more staff to help offer further services to clients.
He said: "I am planning on doing public seminars to help spread knowledge of the importance of health and how to separate gimmicks from truth."
For more information please contact Mr Smith on 705-6911 or by e-mail on scottrcsmith@hotmail.com