Gym offers virtual exercise classes
Created: Nov 08, 2017 08:00 AM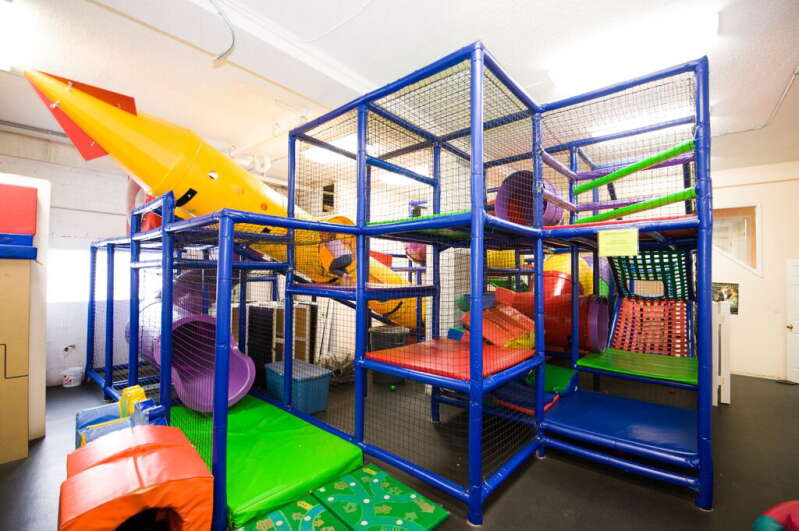 Magnum Power Force Gym has introduced virtual exercise classes.
Les Mills virtual classes have been around for years in other parts of the world and now locals can enjoy it at Magnum.
Karen Hodgkins, who took over as the gym's sole owner in March, said: "There is a lot of competition out there, this is happening worldwide. I have decided to make myself more competitive so I am offering Les Mills Virtual classes.
"Les Mills virtual workouts are audiovisual versions of the live Les Mills group fitness classes, played on a big screen, through a pumping sound system, with a range of strength training, flexibility and cardio workouts."
Instructors from New Zealand teach classes including body combat, body flow and cycling. The classes, shown on a big screen, are updated weekly.
One advantage of virtual workouts is flexible timing.
"People will still be able to do a class, even if it's not on the schedule," Ms Hodgkins said.
"I still have my real instructors, but it allows me to offer more classes at different times. The empty studio can be utilised and members will have more flexibility."
In the next month or so, the gym will become a 24-hour facility. The gym also has a children's zone, where members can let their youngsters play while they work out.
The gym has recently been revamped with new workout equipment, including treadmills, stairmasters, rowing machines and dumbbells. It also has a sauna, steamroom and jacuzzi.
Ms Hodgkins said her gym's 11,000 square-foot space differentiated it from rivals. "We have two weight rooms, and 35 pieces of cardio equipment, so there is never a wait," she said. "We also have two studios where we hold spinning and cardio classes."
The gym also has natural supplements and alkaline water for purchase.
For more information e-mail magnumpowerforcegym@logic.bm or call 292-7007