Court House to expand and add rowing studio
Created: Nov 16, 2018 07:00 AM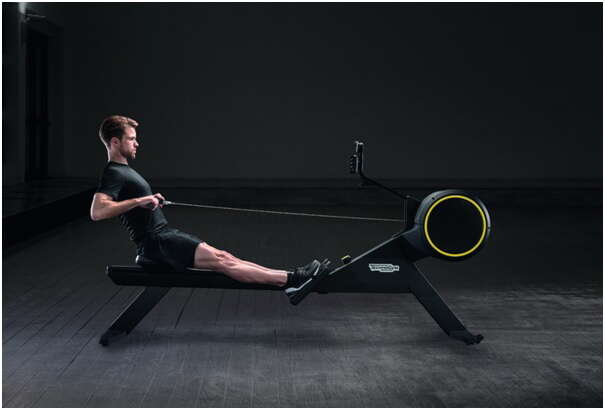 Court House Squash and Wellness is to open Bermuda's first rowing studio and increase its fitness centre space.
The development will take place at the Court House's Victoria Street site, where the fitness centre will take over the space currently occupied by its sister company, Ani's Nail and Beauty Lounge, in the former home of the Rumbar Lounge.
Both enterprises are likely to take on extra part-time or full-time staff in connection with the expansion.
Ani's will in turn move into a new home within the same building, 31 Victoria Street, taking the space currently occupied by TeleBermuda International.
The expanded Court House Central will feature a futuristic rowing studio, cardio centre, three air-conditioned squash courts, a group exercise studio and a large gym area with functional equipment and free weights.
Court House West, its sister operation, has been open since 2016 and is based in the Belvedere Residences Building at 71 Pitts Bay Road. It houses a group cycle studio with cardio theatre, a squash court, and features Technogym equipment.
Rowing studios are gaining popularity in the US and the UK, and Court House believes that locals will love it too.
"We are really excited about the opening of our new state-of-the-art rowing studio," Alison Ince, operations manager at Court House West, said.
"Regardless of your age, body type or fitness level, rowing is one of the best total body workouts available.
"Rowing uses over 85 per cent of the muscles in your body and burns more calories per minute than cycling, running or swimming. Rowing offers a unique combination of cardiovascular conditioning and strength training in a lo- impact workout."
Ms Ince said the work would begin on the expansion project when all necessary building permits had been received.
"If everything goes as planned we are looking at having phase one and Ani's completed by March 2019," Ms Ince said.
On the chances of new jobs, Ms Ince said: "Ani's new larger location will allow us to hire additional beauty therapists. We will also be hiring additional part-time group fitness instructors."
The Court House West location has thrived, helping the owners to make the decision to invest in the future of the central site.
Richard Burns, founder of Court House Squash and Wellness, said: "We opened Court House West in October 2016, providing our members with 24-7 access to two locations in Hamilton.
"The success of the new club has given us the confidence to invest in expanding Court House Central thus providing our membership with even more options."
Anna Burns, owner of Ani's Nail and Beauty lounge, is also pleased with her salon's larger location, which will include additional treatment rooms. The business will now be at street level, offering greater accessibility and visibility, fuelling the potential for expanded services, the company said in a statement.
• For more information about Court House, visit www.courthouse.bm.