Ignite accelerator programme back in session
Created: Oct 20, 2022 06:11 AM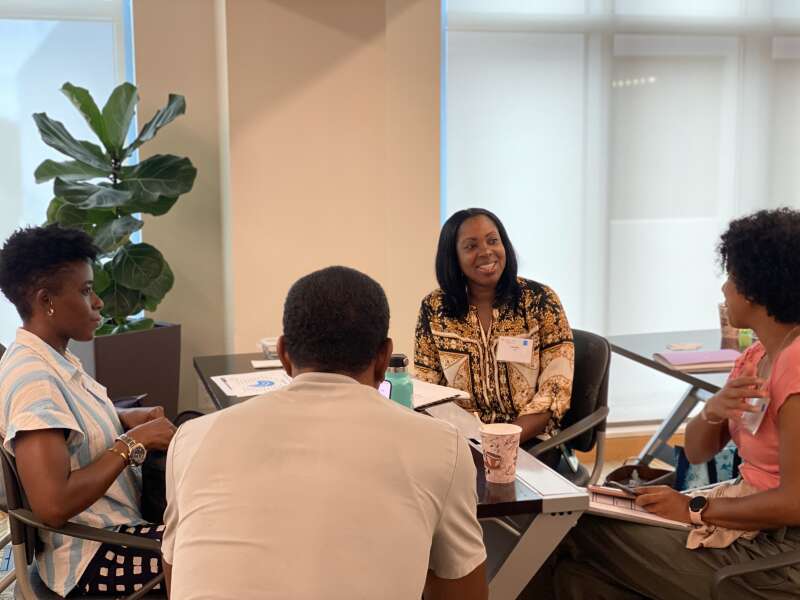 A two-day boot camp has just concluded for 32 businesses and charities that recently started Ignite Bermuda's six-month programme, a formalised entrepreneurship curriculum. The second day concluded with a competition for participants to "pitch" their projects.
The "Fuel Your Ambition Series" starts this week with more than 40 businesses and organisations in a monthly information session.
The organisers issued a statement declaring the importance of developing the island's entrepreneurs and community leaders in light of the current economic challenges.
Ignite's Cohort 6 has joined a growing community of more than 400 entrepreneurs and community leaders, representing both for-profit and non-profit organisations, ranging from health and fitness to creative and tech companies.
They are accessing benefits from connections to industry experts and investors via the creation of a coaching and mentoring network.
The curriculum is designed to improve the skill sets and success rates of start-ups, with a mission to build a community of entrepreneurs looking to make an impact locally and globally.
The Ignite statement said: "The participants had the opportunity to engage not only in topics from Mindset and Behaviours, Customer Discovery, Lean Start-Up, Pitching, Value Proposition and Business Modelling, but also a chance to network in person among themselves, the Ignite team, alumni and volunteer experts."
Courtney Clay, founder of Courtney Clay Studio, said: "Boot camp was a great experience full of so much new information that I needed.
"Being able to have access to resources is one of the many benefits. Lastly, having a community is one of the elements Ignite offers that I appreciate most."
Rashun Robinson added: "Going through this process with this talented group has been inspiring and empowering. I can't wait to see what the future will hold!"