Boxing champ who walked the walk now ready to talk the talk
Updated: Sep 27, 2023 07:40 PM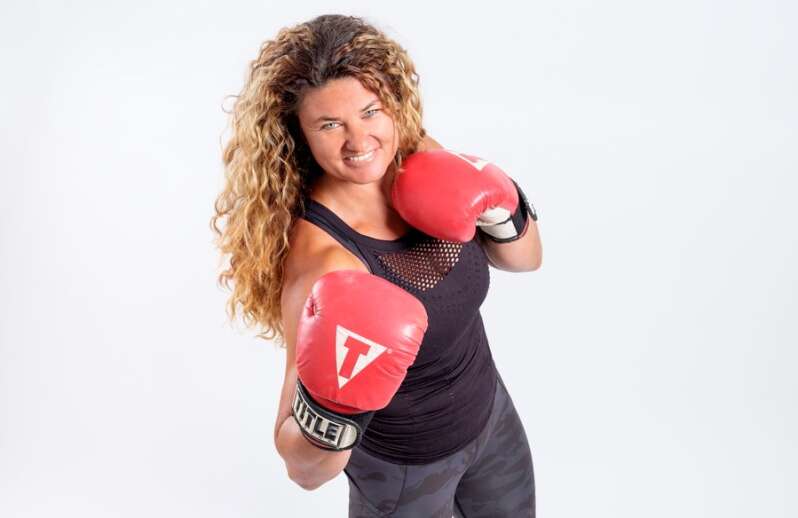 Champion boxer Teresa Perozzi has added another string to her bow.
Ms Perozzi, the former WBA middleweight world boxing champion, three-time fittest female cross-fit competitor in Bermuda, certified sports masseuse and ardent advocate of healthy living, is offering to speak to companies seeking corporate wellness presentations and programmes.
A spokeswoman said: "For a limited time only, Perozzi can come to your office as a part of your employee wellness programme and provide an intimate chat that will leave you with a fire in your belly knowing that you too can conquer the world at something great."
Ms Perozzi's in-person, 90-minute speaking event is entitled A Boxer's Life: The Twists, Turns, Mishaps and Miracles that Made a Champion.
It includes a 45-minute talk, a15-minute question-and-answer period, photographs with the boxer's world title belt and boxing gloves, and insight into keeping a body in balance while working in an office.
The registered massage therapist will give sample massages to two audience members.
Ms Perozzi said: "I have personally and professionally been involved in the sports, fitness and wellness [sports massage] spaces in Bermuda for over a decade and am looking to expand my horizons and create an even greater impact on our island community by adding a motivational-speaking element to what I am a part of, and what I deliver."
This event, presented by Fuelled Ultimate Health & Nutrition Ltd, is part of the company's seasonal corporate wellness solutions fall "hot sheet", the organisation said.