Juniors the highlight of powerboat season launch
Updated: Jun 14, 2021 12:30 PM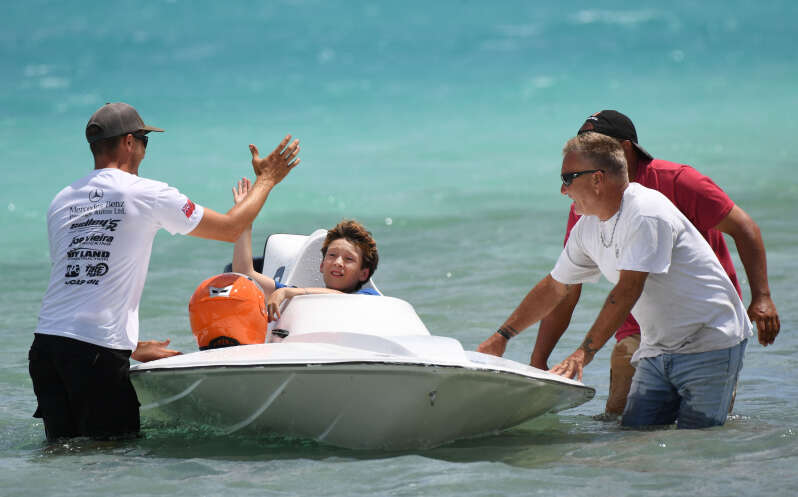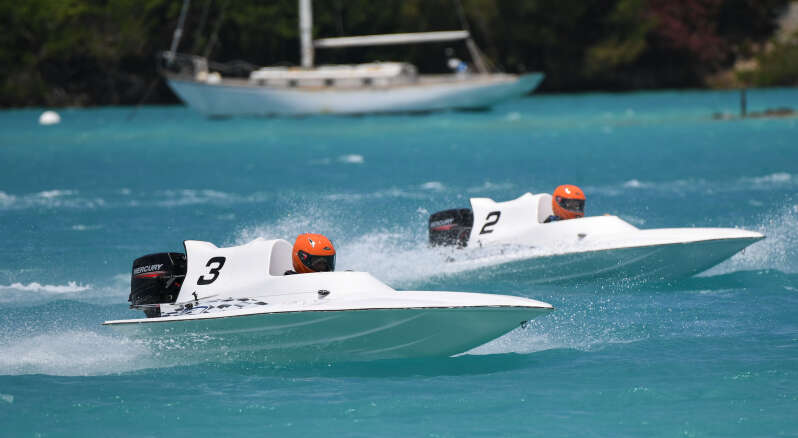 The Bermuda Power Boat Association's season opener went off without a hitch at Ferry Reach yesterday.
Despite a low turnout of competitors among the senior ranks, spectators were treated to some exciting racing as the teams battled it out in tricky conditions.
After all was said and done, David and Owen DeCosta claimed A class honours, Quince Dowling and Tai Bean reigned supreme in the B class, while Henry Talbot and Andrew Cottingham were the sole entry in the S class.
"Our senior programme went off without a hitch with our resident professionals really showing off their worth in some high winds," Robert Cardwell, the BPBA commodore, told The Royal Gazette.
"We are most grateful to TA Marine, who stopped in to provide us a crash boat for the day. Without them, none of the racing could have happened."
Among the day's highlights was the relaunch of the junior programme with racers, ranging in age from 10 to 15, creating a big buzz in European-design GT15.
Santiago Roe and Trystan Hocking were the top drivers on the day with two wins each in the four heats contested in the one-design 13-foot monohulls powered by a stock 30-horsepower engine.
"The BPBA was really pleased to reintroduce the junior programme under our flag," Cardwell added. "The racing seen today was exciting and the children had an awesome time racing.
"We had six children aged between 10 and 15 who were thrilled to be racing in a controlled, healthy and safe environment under the watchful eyes of BPBA resident professionals.
"It was an awesome day enjoyed by all who watched and I am grateful to the BPBA executive, who stepped in one way or the other to make the junior programme a reality."
The race committee was forced to revise the senior racing programme from two races to one 30-minute race because of high winds sweeping across the inshore racecourse.
The BPBA had also planned to launch the new jet ski league but it has been delayed owing to mechanical issues.
As well as the relaunch of its junior programme and launch of the jet ski league, the BPBA has also introduced a cash prize incentive for the top three senior teams in each race for the first time.
The BPBA's 2021 season was originally scheduled for nine races from April to September. However, the start of the season was delayed twice as a result of the Covid-19 pandemic.