The original Three Degrees: Best remembered during UK Black History Month
Created: Oct 12, 2020 12:24 PM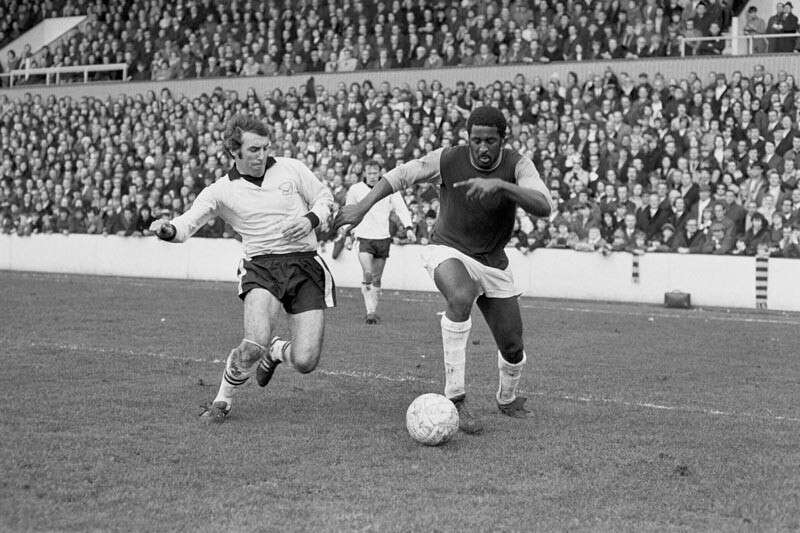 A Bermudian football pioneer and two former team-mates are to be recognised for making English sporting history nearly 50 years ago.
Clyde Best and West Ham United colleagues Clive Charles and Ade Coker became the first three black players to be named together in the starting line-up of an English Football League team when they were selected for a match against First Division rivals Tottenham Hotspur on April 1, 1972.
Next Sunday, when West Ham travel to play Spurs, the landmark will be recognised as the host club has dedicated the match to Black History Month in Britain.
The acknowledgment will put right the popular perception that the West Bromwich Albion trio of Cyrille Regis, Brendon Batson and Laurie Cunningham were the first three black players to start a professional match together in England when they did so six years later.
"My good friend Cyrille Regis, before he passed [in 2018, aged 59], we always had a joke about it," Mr Best told Alyson Rudd of The Times newspaper in London. "He would say, 'We were The Three Degrees, but we knew you guys were the first'.
"I knew that, Ade knows it and Clive knew it before he passed away [in 2003, aged 51]. You know deep down in your heart what you have done, and we were not the sort to boast about it, that history would tell the truth."
Mr Best, 69, recalled that Mr Coker scored that day as West Ham beat Spurs 2-1.
He told The Times: "I more or less played wide on the left. Bill Nicholson [the Spurs manager] came up to us and said he had never seen kids play one-touch soccer so well. At West Ham that was the way we liked to play the game.
"We talked about it afterwards, that we realised we were the first black three. In those days it was unheard of and we thought if West Ham could do something like that then other clubs could do it."
Mr Best arrived in London for trials with West Ham in 1968 as a 16-year-old, having impressed with Somerset Trojans. When no one from the club met him at Heathrow airport, he travelled by Underground to the East End of London.
He asked passers-by if anyone could point him in the direction of a club official, but the best they could do was direct him to a house where Mr Charles, his West Ham team-mate, and brother John and their family lived.
Mr Best, who would stay with the family for eight years, recalled: "Their mum came to the door and I told her my name and what I was here for and she took me in and it was amazing — I don't know how many people would have done that. Their mum was my mum and I keep in touch with the family. I will always be grateful, they made my life a lot easier."
Mr Charles made 14 appearances for West Ham before ending his career in the North American Soccer League.
Mr Coker played 11 matches for the Hammers before also heading to the NASL.
Mr Best said: "Clive was like a brother, a fantastic left back, a great family person. We did everything together. I consider the Charles family my brothers and sisters. He never played as many games as he should have for West Ham."
He added: "The football doesn't care what colour you are as long as you can play. My aim was always to silence the crowd.
"You knew when the chants were coming for you and the only way to shut them up was to put the ball in the back of the net. I remember playing at Goodison and the Everton crowd were on at me and I thought, 'I've had enough of this.'
"I picked the ball up from the halfway line and as the goalkeeper approached I sold him a dummy and he sat down on his backside and I dinked the ball over the top of his head and the crowd were mesmerised; they had never seen nothing like that before.
"[Everton players] Joe Royle and Howard Kendall came up to me after the game and said, 'Clyde, that is the best goal we've ever seen,' so that was a way to silence them. People of colour play football, too."
The Bermudian striker left West Ham in 1976 after scoring 47 goals in 186 matches for the club.
Mr Best, who lives in Somerset, was inducted into the Bermuda Sports Hall of Fame in 2004.
Two years later, he was appointed a Member of the Most Excellent Order of the British Empire in the Queen's New Year Honours List for services to football and the community in Bermuda.