In praise of a giant
Updated: Aug 27, 2016 10:32 AM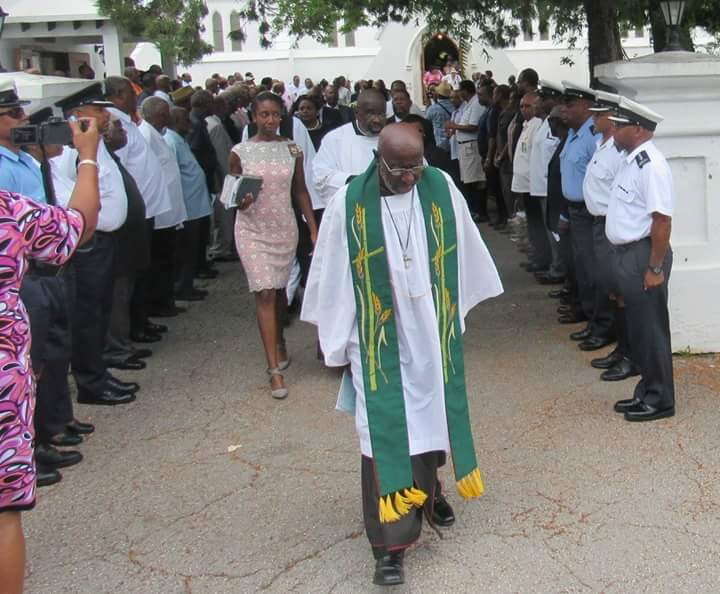 "gi•ant/ji?nt/
noun
1. an imaginary or mythical being of human form but superhuman size.
synonyms: colossus, behemoth, Brobdingnagian, mammoth ..."
— Oxford Dictionaries
If one were to say that they had met a giant and this giant was their friend, they would generally be perceived as in need of visiting Mid-Atlantic Wellness Institute for evaluation. Today, I will speak of a giant I have known most of my life. At the end of my story, you can then decide if a visit to MWI is needed.
For most people growing up in Devonshire, there have always been groups of tightly knit communities bonded by blood, marriage or just neighbourly love. In the community of Loyal Hill resided a giant who lived on top of the hill. From his "castle" on the hilltop, he could look both north and south to see whatever was coming into or out of Loyal Hill.
On any given day, you would see the giant standing outside waving to any and everyone passing by or giving advice to anyone who wanted to know about any given topic, ranging from how to fix a car, home improvements or local and international cricket. The giant was always eager to spread knowledge and love.
As a matter of fact, such was the amount of love that he had to share that he and his loving wife, Cynthia, opened up their home to see about the care and upbringing of hundreds of children for several decades. At any given moment, their castle on top of the hill would be filled with sleeping, talking, walking and crying children. Yet, never once did the giant and his wife ever shout or scream at these children.
Hundreds of Bermudians now aged between 20 and 40 can attest to the love they felt from the giant and his wife.
Another place the giant's love was felt was at the airport. For untold amounts of years, the giant would be the first person our visitors would see as they emerged from the arrivals hall at the airport. Towering above all others, this gentle giant would be there with his kilowatt smile, holding out a passenger's name on a board with one hand while embracing anyone near him with the other.
While wearing our traditional Bermuda shorts with a well-pressed shirt and accompanying tie, the giant would be spotted in his ever-shiny taxi 1561 proudly showing persons around our island home or taking them to or from their business meetings. This fine art of being the perfect host and encouraging persons to return to our shores was passed on to him from his father, Victor, himself a giant in the hospitality industry.
Perhaps the only time I ever noticed the giant not taking visitors around was during the annual Eastern Counties Cup. Whether it be held at Sea Breeze Oval in Bailey's Bay or at Lord's in St David's island, the giant would be there with his clan dressed smartly in their clan colours of pink and green. Often, there you would find the giant in his most animated state, encouraging his team to change tactics or bowlers. This would probably be the only time I saw the giant not smiling.
I can go on and on about this giant and never tell his entire story. What I do know without a doubt is that with his wife he helped to shape not only the Loyal Hill community but the Devonshire community in general.
With his hands, he helped to shape the standard for all taxi drivers and with his heart he helped to shape what the Eastern Counties truly stand for.
A few weeks ago, hundreds who had been touched by the warmth and kindness of this giant for decades gathered to send him off to join his beloved wife, Cynthia. Such was the giant gathering that Devonshire Church could not hold everyone, resulting in one service inside the church and another service outside of the church.
Thousands upon thousands of Bermudians can give their own story of this legendary giant by the name of Eugene Woolridge, aka Duke.