Governments and transparency
Created: Nov 17, 2018 07:00 AM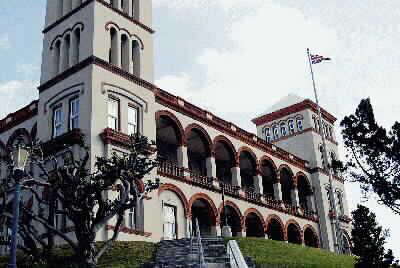 Whether it is here in Bermuda or elsewhere, no government that operates on the basis of democratic principles is immune from being held accountable for actions that raise questions about transparency. This is particularly significant when communicating with the electorate on matters relating to the people's purse.
Most democratic governments occasionally encounter situations that create doubt with the electorate over promised transparency. When the public sense they are not being told the truth, trust begins to fade. Not good for any government.
This happens with governments worldwide, and too often the free press are accused of stoking the flames of mistrust by simply asking questions, which they are obligated to do as professionals.
It boils down to whether the public are entitled to know fully about any action a government takes, which leaves much of the electorate wondering just how transparent it really is. This is not to say governments set out intentionally to mislead people, but when something does not pass the smell test for transparency, the public and the media have every right to ask questions.
Whenever any government bypasses transparency, it is usually because there is something afoot they would rather the public did not know. It happens in big countries around the world.
In a small jurisdiction such as Bermuda, it is essential for the Government, irrespective of which political group is at the helm, to operate with transparency so as not to a weakening in public confidence.
On economic matters, governments should go the extra mile in making certain that decisions are well thought out before implementation. It is never good for public relations when the electorate is suspicious about how the public purse is being handled. Transparency is key in building trust between any government and the people they serve.
Every government makes mistakes, but most are reluctant to admit it. This is why the free press will always have a significant role in any democracy. It is their role not to take sides in gathering information to inform as accurately as possible. All journalists know this, and there are times that trying to get the facts can be difficult, especially when they are given answers that leave even more questions.
Most of the electorate, regardless of which political party they support, want the government of the day to be successful in improving life for all. While politics at times involves heated exchanges over sensitive issues, we should be able to show the world that our politicians, despite strong differences of opinion, respect the free press. The media's role is to seek truth, even when it could damage the image of a public servant or a political party itself.
There will always be those in disagreement over that.
The Progressive Labour Party government, and the One Bermuda Alliance in Opposition, need to approach problems facing the island with less of the confrontation that is so evident these days. There are issues in dealing with the economy, education, crime, healthcare, and especially for seniors. We also need more emphasis on the importance of strong family values.
Economic success will lead to more jobs. However, while we hear so much positive talk these days about training children to meet demands of the modern world through being better educated, if they lack important values such as honesty, respect and a keen sense of fair play, they will be without the ability to pass such values on to the next generation.
Maybe times have changed, and such values no longer matter. That would be sad because strong family values, taught early, could help to prevent antisocial behaviour, which would include criminal gang activity.
Politicians on both sides of the aisle should realise that success for Bermuda will depend on how well we are able to merge ideas through a collective attitude. The electorate will know whether we are moving in the right direction by experiences in their daily lives.
Governments have an enormous responsibility in tackling community problems that can be sensitive. Progress will occur as long as transparency is kept at the forefront of the political landscape. They must never forget that they will be held accountable should they fail to uphold this important principle.
Bermuda can be successful, but even with political differences, there must be greater effort collectively to reach that goal.