School's out: send me your teenagers!
Updated: Jun 28, 2019 09:26 AM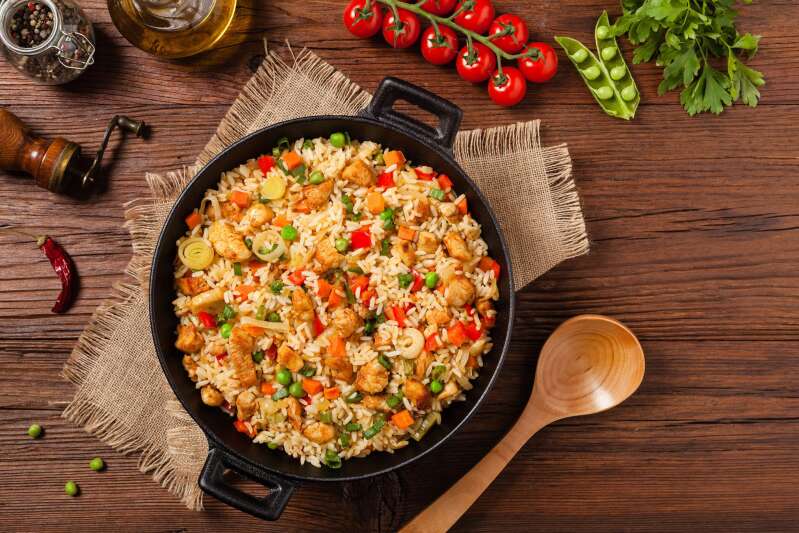 Well ... school's out and the children practically made a bonfire out of their uniform in celebration.
We were barely out of the school gates before the shoes came off and the hair came down. I was shown approximately ten thousand bits of artwork when we got home, including some giant cardboard constructions which will have to be thrown away in the dead of night.
They have loved school this year, but they are also loving the idea of later bedtimes and less routine.
While I'm totally with them on that, I find summer a bit of an organisational struggle. Trying to remember who has to be at what camp, at what time, with what kit is tricky when it's constantly changing.
It's bad enough trying to keep up with their usual shenanigans. This year, the highlight of my parenting was sending Belle to school with her homework written on the back of a Bull's Head car parking ticket. Impressive, yes?
In fairness, the night before we'd spent ages measuring the exact perimeter of her room and calculating the area.
It turns out Belle's dangerous with a retractable metal tape measure and I nearly lost a limb. Homework is always more traumatising for the parent!
We also navigated some major obstacles, most notably an entire herd of toy horses that couldn't be disturbed and a trio of lifesize Beanie Boos in hospital beds.
So, fortunately, when we realised we'd forgotten her book, the numbers themselves were etched into my brain.
The parking ticket was the only piece of paper I could find ,but at least we found a pen before we wrote out the whole thing in lipstick.
However, while there are some summer camps on the horizon, next week we're hanging out at home.
First up, we're building an adventure playground for the bunnies.
We brought them home as babies this time last year and gave them a chicken coop to hang out in.
I felt like they needed lots of space in Bermuda's heat. It's a duplex, no less, and they like to bomb up and down the ramp before lying either side of a frozen water bottle.
Honestly, they practically have the sheets turned down for them and chocolates left on their pillows.
Nevertheless, the coop is getting a little small. It turns out we accidentally bought giant bunnies and they are now bigger than the cats.
So, we thought we'd fence off part of the garden so they can have more room to run around when the children are out there with them.
Chloe's hoping to train them to be agility bunnies. I pointed out that there was no such thing as Crufts for bunnies, but it turns out I'm wrong. Damn you, YouTube. Apparently, agility bunnies are a thing.
Also the girls will be helping me test out some modules for our new Nutrifit programme, this one designed exclusively for teens.
I've had so many parents go through the programme and then ask me if there's something they can send their children to for the same education.
It's so much easier if everyone in the family is on the same page.
Anyone that's done Nutrifit can pass the lessons on to their children themselves, of course, but given that listening to your parents isn't always the done thing, parents have been asking if we can lend a hand.
So, I've spent ages taking the main content and tweaking it so that it's in a relatable teen format. If you're curious to see what we're up to, then have a look at www.natural.bm.
I've got the syllabus and date details right there on the What's On page, as well as coverage details.
Just as with adults, optimum nutrition makes a major difference to how teens think, perform and feel, so I'm really excited to get started.
By request, we've cornered off one set of dates for 9 to 12-year-olds too. So, send me your teens and "tweens" … when it comes to healthy living, it's never too early to get your children started!
Before I go, if you have a teen that's into cooking, but needs some healthy, simple recipes to follow, then try giving them this one below.
It's simple, quick, easy and, most importantly, it's really tasty too.
Healthy Chicken Fried Rice (serves 4)
1 cup brown rice
1 cup green peas
1 tbs light olive oil
1 onion, chopped
2 cloves garlic
4 cooked chicken breasts (organic) or equivalent leftover roast chicken
1½ tbs sesame seeds
Low sodium soy sauce or tamari to taste
Salt and pepper to taste
1 lemon
1 tomato, chopped
Parsley to serve
Method:
Cook brown rice and peas (or use leftovers) and set to one side.
Gently heat 1 tbs light olive oil in a large non-stick shallow pan with 1 tbs water.
Soften onions and garlic in the oil over a medium heat.
Add diced chicken breast and heat through.
Then, add the brown rice and peas and toss well.
Season with tamari soy sauce (to taste), sesame seeds and black pepper.
Serve with a wedge of lemon, diced tomato and some fresh parsley.
• Catherine Burns is a fully qualified nutritional therapist trained by the Institute for Optimum Nutrition in the UK. For details: www.natural.bm, 236-7511 or, on Facebook, Natural Nutrition Bermuda