ChatGPT Called to the Bar
Updated: Apr 29, 2023 03:25 PM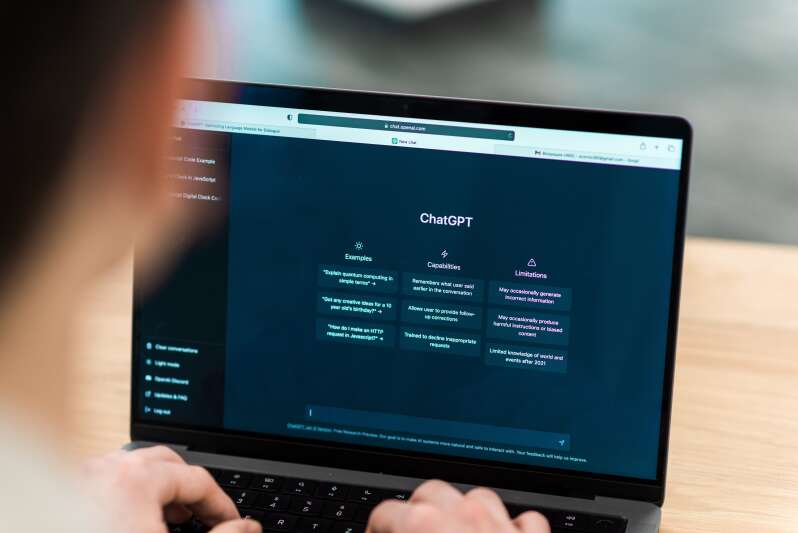 In a landmark achievement, ChatGPT — an artificial intelligence program developed by OpenAI — has passed several law exams, raising questions about the future role of AI intelligence in the legal profession. According to OpenAI, ChatGPT is one of the most advanced language models in the world, with more than 175 billion parameters. The program was able to accurately answer a range of legal questions, including those related to torts, contracts and criminal law.
The potential impact of AI on the legal profession is significant. According to a report by McKinsey & Company, AI could automate up to 22 per cent of a lawyer's job, including tasks such as legal research and document review. This could lead to cost savings for law firms and clients, as well as increased efficiency in legal work. Additionally, AI-powered programs such ChatGPT could potentially analyse large amounts of legal data to identify patterns and trends that might not be apparent to human analysts. This could be particularly useful in fields such as intellectual property and securities law, where large amounts of data must be analysed quickly and accurately.
Furthermore, several big law firms are already using AI to improve productivity. For example, Baker McKenzie has created an AI-powered tool called e-discovery Analytics and Review, which helps lawyers to quickly identify relevant documents in litigation and due diligence matters. Similarly, Clifford Chance has developed an AI tool called Clifford Chance Applied Solutions, which uses machine learning to analyse contracts and other legal documents for risk and compliance issues. Hogan Lovells has partnered with an AI company called Kira Systems to create an AI tool that can extract relevant information from contracts and other legal documents. Finally, Allen & Overy has developed an AI tool called MarginMatrix, which uses machine learning to help lawyers review and negotiate derivatives contracts more efficiently.
However, there are also concerns about the ethical implications of relying on AI for legal work. As a study by the American Bar Association notes, the use of AI in legal work could perpetuate existing biases and inequalities in the legal system. For example, if the data used to train an AI program is biased, the programme's outputs may also be biased. Additionally, the use of AI in legal work could lead to job loss in the legal profession, particularly for paralegals and other support staff.
Despite these concerns, many legal experts believe that AI has the potential to greatly improve the efficiency and accessibility of the legal system to the average citizen. According to a survey by the ABA, 62 per cent of legal professionals believe that AI will have a significant impact on the legal industry over the next decade. Furthermore, a report by Grand View Research estimates that the global legal AI market will reach $37.8 billion by 2027.
In conclusion, ChatGPT's success in passing law exams highlights the growing potential of AI programmes in the legal profession. While there are concerns about the ethical implications of relying on AI for legal work, many experts believe that its benefits in terms of efficiency and accessibility outweigh the risks. As AI technology continues to advance, it will be important for legal professionals to consider how best to incorporate it into their practice while ensuring that it is used ethically and responsibly.
• Christian Chin-Gurret is a Bermudian writer with a Master of Science in Innovation and Entrepreneurship and a Bachelor of Science in Product Design, who offers a unique perspective on shaping the future of business through innovation, disruption and technology. He can be reached at https://www.linkedin.com/in/christianchingurret/